The newest obsession on our house is Unbreakable Kimmy Schmidt. This series is found on Netflix by creators Tina Fey and Robert Carlock. It has one of the most depressing premises that I've ever heard but it's actually one of the cutest and most light-hearted shows that I've ever seen. The show follows Kimmy Schmidt, a girl who was kidnapped and held captive for 15 years by a preacher who "believed" that the world was going to end. This doomsday cult leader restricts all that is evolving in the world around them. He captured her and three other women and kept them in a bunker underground.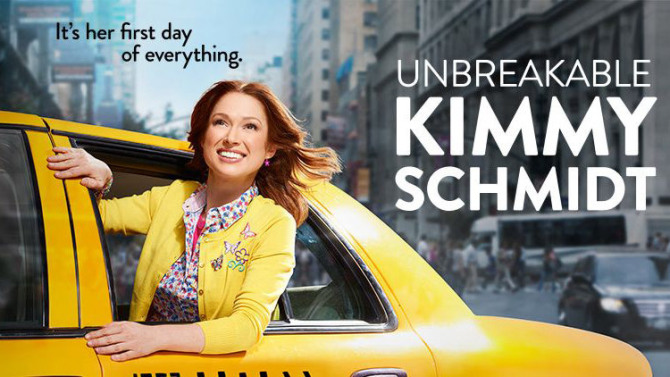 The first episode opens with their release and the rest of the season follows Kimmy on her path to a new life in New York City. See, it sounds really dark but it specifically steers clear of the that side of the story. Kimmy meets new friends with a variety of their own quirks and personality traits and has unique adventures as she gets her first job, finds her first apartment, and kisses her first boy.

Kimmy is a kind and helpful person to everyone she meets, even if she is a bit naive and depends on "The Babysitters Club" books for life advice. She doesn't quite understand today's society but she does everything she can to brighten the days of those around her and figure out her life in a new and strange time.  Jane Krakowski from 30 Rock is on the show playing a very similarly vain and dramatic character, it's what she does so well. It's actually mostly family friendly and free of cursing which is surprising of a show that was made for Netflix. My favorite quote from her, when asked what filter she had used for a photo, Kimmy replied "None. Hasbrown No Filter."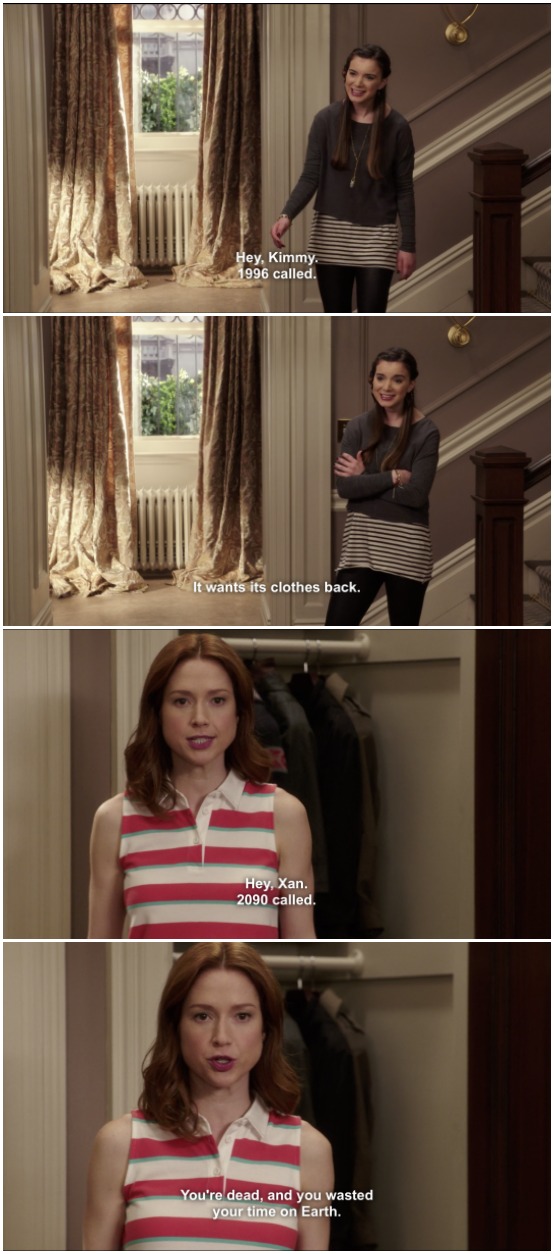 To be honest it took 2 episodes to get hooked. Everyone I know who had watched the show said to give it a chance. It could come off as slapstick and corny at times but there's a reason for that; Tina Fey.  She's the genius behind 30 Rock, many many many SNL Skits and one of my faves Mean Girls.
Give it a tray for yourself.  Netflix is one of the greatest things ever.  I use it alllllllll the time.  I stream from my phone even if I can't watch it, I'll listen to my favorite comedies just to get laughs throughout the day.