If you read our blog you know that I have been reviewing a lot on Sun Joe as well as Snow Joe products and I love them. I love the quality and functionality of every item that I have tested and the next toy that I get to talk about is the Sun  Joe 3 in 1 Blower/Vacuum/Mulcher.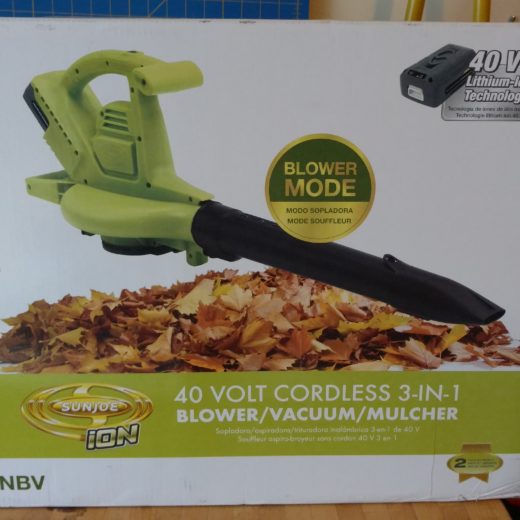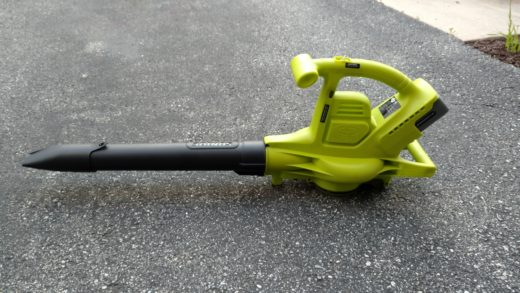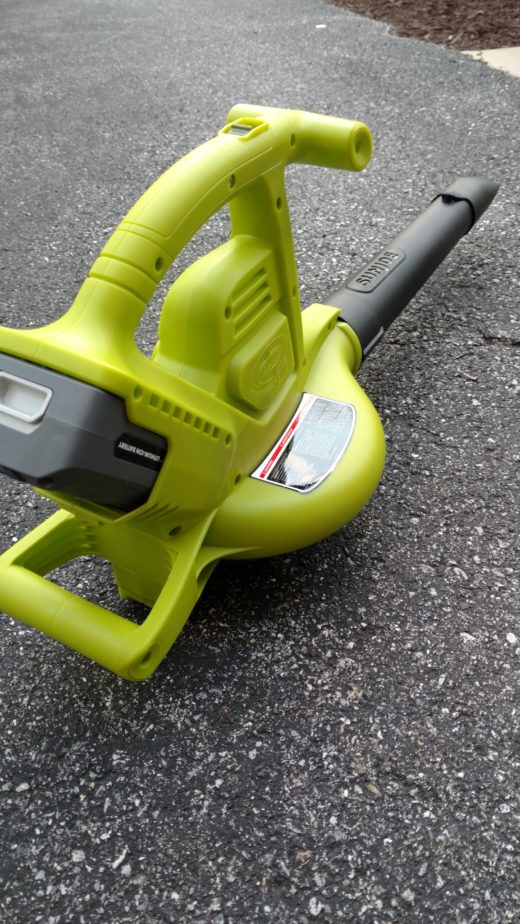 I have never owned an item like this so when I was asked if I would review this item I was pretty excited.  I feel like I take great pride in my yard and I am willing to use any tool necessary to help me achieve that prefect yard.
Right out of the box you can feel the craftsmanship in this product due to its weight and overall construction.  It is nice and heavy but not to heavy where it would be a pain to use in the yard.  Total time from box to assembled was 5 minutes maybe less.  I put it together as just a blower first and then tested it.  After that I assembled it as a vacuum and that took minutes.  I wasn't really able to test that function (will in future post) as I couldn't find any leaves or grass to suck up.  The power that you get from the 40 Volt battery is terrific and it will run approximately 45 minutes before needing to be recharged which is plenty of time for most people in my opinion.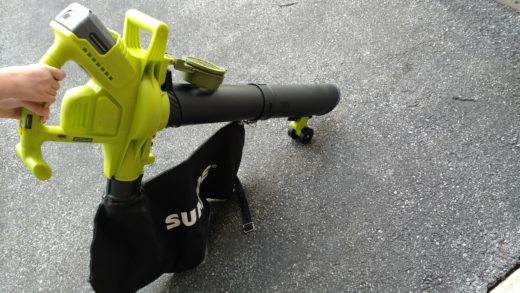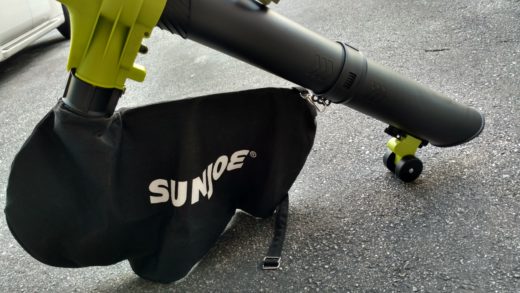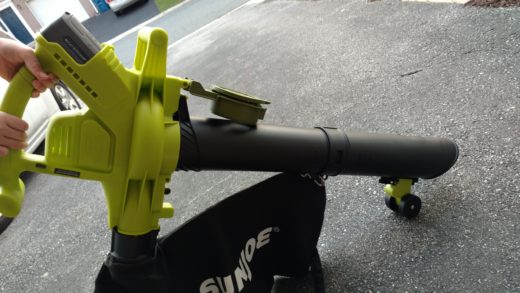 Here are a few features for you geeks like myself:
3-In-1 design: blower, vacuum and mulcher for fast leaf cleanup
Includes 16 gallon vacuum bag
Air speed (max) 200 mph
Speed settings: 6
Quick + easy conversion: go from blowing to vacuuming in seconds!
17:1 reduction ratio: high impact-resistant impeller shreds leaves up to 1/17th their original size
ETL approved; Full 2-year warranty
Overall this product is solid and a must have for anyone who does their own yard work.  Finally I am slowly stepping away from gas and corded products and moving more and more towards battery operated products which I am happy about.  They are so much easier to maintain and operate which is great so that I can get my 13 year old son to do more yard work, LOL.
Be sure to come back for my full review.