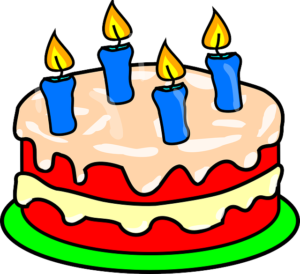 Who loves celebrating birthdays more than children?  When it's time to celebrate your child's birthday, all bets are off.  You want it to be a day they will always remember.  Of course, your child is going to be thrilled it's their birthday anyway, but if you want them to feel like a superstar, then you have to prepare and execute.  Here's how to create brighter birthdays!
Room of Balloons
This idea takes a bit of preparation and covert operation, but if you can pull it off, it will make their day special from the second they wake.  Fill a load of balloons with helium, and while your child is asleep, slip the barrage of balloons in their room.  Imagine the pleasant look of shock on their face when they wake up to a ceiling filled with birthday balloons!  Alternatively, fill another space such as their bathroom or playroom, which may be easier to do than trying to get balloons in their bedroom while they're sleeping.
Birthday in Bed
Assuming you can get up before your child and their newfound level of excitement, you can concoct a birthday breakfast and deliver it to them while they are still in bed.  Of course, eating in bed is regularly discouraged but it's their birthday; a reason for special exceptions.  Alternatively, you can grant them with a menu upon waking so they may choose among a list of beloved breakfasts.
Printed Announcement
In today's digital age, print is not usually the first place people go to make announcements.  It's become the norm for people to announce children's birthdays via Facebook or other chosen social channel.  However, kids get a kick out of seeing their name in traditional print.  Take out an ad in the local paper, wishing your child a special birthday.  Plus, it gives your child opportunity to gloat amongst their teachers, friends, and neighbors.  To add to the print theme, get additional ideas from Zoey's Attic.
Day Off
If your child's birthday falls on a school day, consider giving them the day off and taking the day off of work.  This may not be realistic for both or either parent but a day of hooky with one's parent is exciting for the child.  Depending on the season, plan a day around being inside or outside.  Depending on your child's preferences, take them to the playground, an amusement park, to see their grandparents, etc.  Any kid gets thrilled over missing a day of school but it usually means they're sick.  However, getting a day off on your birthday is totally cool!
Rite of Passage
Regardless of time or culture, children adopt more responsibilities as they grow older.  Depending on their age, grant them an additional right so that they associate their birthday with actually maturing.  For example, extend their curfew or how long they can stay awake before bedtime.  Alternatively, now they may be old enough to get a puppy or play a particular sport.
Professed Love
Write your child a letter telling them know how much you love them and how proud you are of their progression and accomplishments.  To make it even more special, use specific incidents to point out their gifts rather than generally professing your love and pride.  It may be that they are thoughtful toward others and get the mail for an elderly neighbor, or maybe your child is an exceptional student and receives straight A's on their report card.  Alternatively, you could record a sound byte or video and put it on YouTube so your child can view it online always.
Taught Lesson
Your child has a lot of people's attention on their birthday.  Similarly, you're going to have theirs since you'll be spending time with them.  It's a great opportunity to teach them valuable life lessons.  For example, there can never be too much kindness in the world.  Around the time of your child's birthday, survey their belongings with them.  Go through their clothes, toys, and other possessions.  Suggest they donate some belongings to Goodwill or another local charity.  Teach them that it's important to give to others in need, those who may need things more than us.  Of course, good people should be rewarded, so your child's charity should parlay into receiving their own birthday gifts.
Special Guest
Consider inviting a special guest to pay their wishes to your child or come see them on their special day.  For example, a variety of professional sports teams' PR departments may schedule players or a mascot to appear at a birthday party.  It may come at a price, but imagine how thrilled your child would be when they're paid a visit by a comic book hero, sports figure, cartoon character, etc.
Maisie Hill has a 7 year old daughter who is the apple of her eye! She works as a graphic designer and writes about a whole range of topics from business to art/design and parenting.