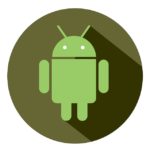 If you own an Android device, you have access to a huge range of apps on the Google Play store. Sometimes when you find an app and start using it, you wonder how you possibly survived without it in the past.
Here are some of the most popular apps in 2016 that you might want to try, and you may find that some of these become essential apps on your device.
Netflix
Netflix has gone from strength to strength in 2016. Its latest feature allows users to download TV shows and movies to their devices so they can watch them offline. This has just made an already excellent app almost essential for anyone who wants access to the best TV shows and movies wherever they are.
LastPass
LastPass was already a strong password management app, but in 2016 it became even better when it provided its services for free across multiple devices. It is an excellent tool for personal users and business users, and it will help you to stay secure in the cloud by securely storing all of your passwords and even generating passwords for you so you don't have to remember them.
Weather Live Free
A good weather app is essential, and this is one of the best you can get on Android devices. Using the app, which you can learn more about here, you can get accurate forecasts all over the world. The stylish widget also provides you with quick access to the weather forecast so you can stay informed during the day.
Google Drive
Google Drive is not new, but it just keeps on getting better. Google's cloud storage solution also comes with a full suite of office tools so you can create, edit, and collaborate on documents, spreadsheets, and more. It's fantastic for both personal and business use, and it is fast becoming an essential app for millions of people.
Evernote
Evernote has also seen some useful updates during 2016, and it remains the best note-taking tool around. Use it to take simple notes or to manage your entire life, and it can be as simple or as powerful as you want it to be.
Spotify
Spotify is the best music-streaming service you can get on your Android phone or tablet, and it is another one of the most popular apps of the year. Search for almost any tune in the huge library, and then listen to your favorite music wherever you are.
SwiftKey Keyboard
Most people type a lot on their phones, but the default keyboard is nothing to shout about. SwiftKey, however, makes typing easier and faster. You can customize your keyboard, take advantage of better text prediction, and overall it makes the experience of typing on a small screen a lot better.
Try Out the Best Apps of the Year
These apps are some of the most popular apps for 2016, providing a range of features that many people find essential. If you have an Android device and you want to get even more out of it, try out some of these apps today.
Molly Mills is a tech loving Mom who would be lost without her smartphone and all her must-have apps. She writes about tech and the best apps she uses for work, managing daily life and for fun.