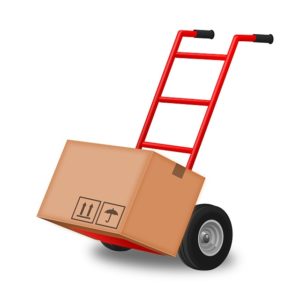 In the US alone, it's estimated that over 1,260,000 people move to a different country each year – that's a lot of families! Moving abroad is associated with a variety of benefits including meeting new people, experiencing an entirely different culture and even learning a new language but, when the entire family are involved, there can be complications.
Moving abroad can be daunting for adults but, from a child's perspective, the thought of leaving their school and friends to move to a completely new country can be very scary. Helping your children adjust to the process of a major move can be challenging and may require a lot of time and reassurance.
If you're thinking of moving abroad or perhaps have already moved, and your children are struggling to cope, below you'll find some top tips on how to effectively deal with this and help your children adjust to their new home and school.
Discuss the move before you leave
When moving to another country, it's essential you keep your children updated and 'in the loop' whilst planning to leave. If you're vague about the move then suddenly put your children on a plane with all their possessions without much warning, they won't understand what's going on and will find the adjustment much harder to cope with.
To best prepare them for what they're about to face, teach them about the country they'll soon be calling home and consistently show photographs of where they're going to be moving. Consistency is key as is ensuring your children know exactly what's happening before you even leave is the best way to prepare and reassure them that everything will be fine.
Spain is often a popular destination for movers and, as mentioned, it's important to show your children where their new home will be. If Spain is on the cards for you and your family, be sure to show them Place 2 Live Spain which has a variety of stunning properties your children can look at and, if old enough, read about to give them more of an insight into what they can expect when you arrive.
Go through their first day of school with them in preparation
Attending a new school can be a daunting prospect for a child, especially when in another country where they don't know anyone. They will naturally feel anxious, and providing much-needed reassurance is essential.
A great way of doing this is to go through their first day ahead of time so they'll know what to expect. Do a trial run of their school journey with them – take the bus if you have to. It's also a good idea to contact their teacher before the first day and arrange a meeting at the school. Then, your child will be able to see their new school first-hand and meet their teacher without being surrounded by other children. Their questions can be answered and they'll be able to see their classroom in a much more relaxed environment – guaranteed to make their first day less scary!
Learn the language
If you're moving to a country that natively speaks a different language, it's essential you're open to the idea of learning it – especially for your children's sake. Often, young children are able to learn a second language relatively easily, and this will help them significantly when adjusting to their new school life.
Language barriers are tough as it is but, for a child trying to make friends and fit in at a brand-new school, if they're unable to properly communicate things will be much more difficult. So, if your children are surrounded by their new language at home with you trying to learn too, it will give them much more motivation and is likely to help them learn even quicker.
Reach out to your local community
Make the effort to speak with your neighbors and encourage your children to bring their new classmates home after school to play. The more integrated you get with your new community, the easier it will become for both yourself and your children. They'll feel less daunted by their surroundings and will find the transition much easier the more comfortable they get.
Moving abroad is never going to be easy, especially if you have children with an imminent start at a new school. But, things don't have to be too complicated as long as you prepare properly, and provide the reassurance your children need both before and during their first day of school.
Karina Karlsen originally moved to Spain from Denmark 27 years ago where she worked as an interior designer for high-end furniture stores on the Costa del Sol. In 1999 Karina was offered a job in real estate by Engel and Volkers in Marbella. In 2005 Karina left Engel and Volkers to start Place 2 Live Spain, a real estate company specialising in new developments on the Costa del Sol.