There is no singular easy way to sell your car.  Like many, you may want to sell your car to prepare for a big move, or perhaps it is time that you can finally buy that new model you've had your eye on.  If you would like to sell your car, there are a few important things you must know, so that you can get the best deal available.
Know the Resale Value of Your Car
Before you do anything else, you must first know the sale value of your car.  Learn from several resources, particularly those from Kelley Blue Book.  You may also seek an estimate from the dealer and your mechanic as well.  Keep in mind these values to know what you can expect out of your vehicle, and heed their advice to get the best possible price.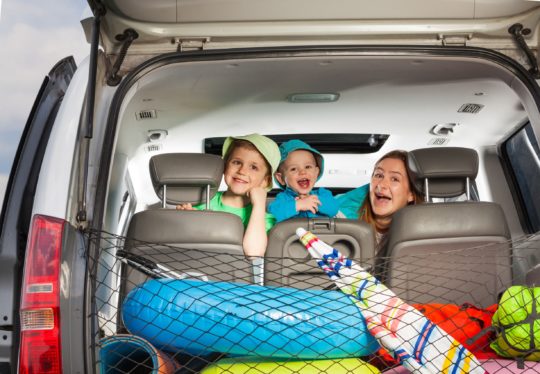 Understand Your Market
Once you get an accurate estimate of your car's value, you need to analyze your local market.  Depending on the kind of car you are selling, you are going to attract different buyers.  Luxury vehicles, for example, are generally going to draw different buyers than an SUV or minivan.  Take a look at sites such as Craigslist or other similar buying sites to see what other sellers are selling their car for.  Scrutinize the condition and mileage of those cars and see if you should lower or raise your own price, based on your car's current condition.
Detail Your Vehicle
Any dealer or mechanic will tell you that the best way to get more bang for your buck out of the resale of your car is to get it detailed.  Your car has seen some wear and tear, and even the site of a dirty car may turn your potential buyer off.  Detailing your car is well-worth the investment.  Depending on the shape of your car, you may be able to do much of the cleaning yourself.  However, if your car has seen better days, it may save you more time and money to get it done by a professional.  You may be surprised at how much dirt and grime your car has built up over time.  Be sure that you also invest in low-cost repairs.  Make sure that facets such as the air conditioner, heater, windows, locks, and other amenities work properly.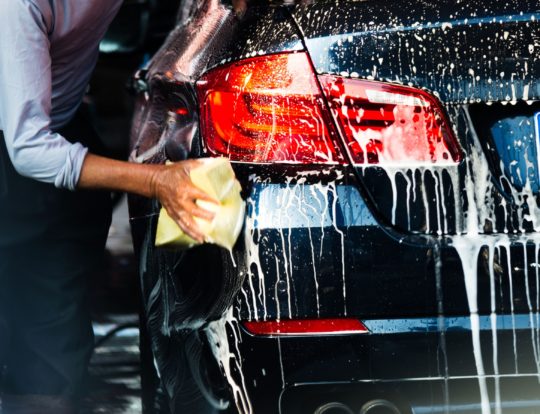 Pricing Decisions
Before you sell, you have to get into a salesperson's frame of mind.  Determine the lowest price you will accept.  Your particular situation may be a large determining factor as to the price you are willing to settle for.  For example, if you need to sell your car quickly for some reason, you may need to accept a price early to get it out of your hands.  However, if you have more time, you can wait it out to get the price you think your car deserves.
Sell Your Car
When you are ready to sell your car, you need to make the decision as to whether you want to sell your car privately or use a company that buys cars.  If you sell a car privately, you will have to put in all the work yourself.  You will have to construct proper advertising and check in fervently on those who try to get into contact with you.  If you opt for this route, consider using sites like Craigslist and your very own Facebook to get the best out of your deal.  However, it may be more difficult to get an offer at the price you asked for, so you may need to be willing to be more flexible in your pricing.  A car buying company, however, is well trained in giving you a fair price for you vehicle.  By using a company that will buy your car, you will make a quicker sale with few questions asked.  Choosing between the two can make all the difference in selling your car.