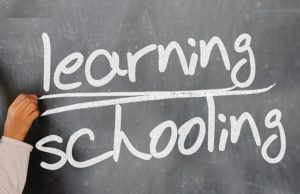 Your child's education is something that you need to take very seriously. It needs to be one of your top priorities as a parent. It is true that your child will need to study hard and be focused in class so he or she can do well on tests. However, there are certain things that you can do as a parent which will dramatically improve your child's academic performance. It is your responsibility to know what these things are and do them on a regular basis. After all, you will be helping your child to have a better future. Here are some of the things you can do in order to improve your child's overall education.
1. Invest in equipment that you allow your child to succeed at school.
The classroom environment is much different than it was in years gone by. New technological advances have come along that enable students to access information much easier than would have been thought possible decades ago. Devices like laptops and tablets are essential tools in the academic world. Your child will be at a severe disadvantage if you fail to provide him or her with the best equipment. These devices can allow your child to take notes, write reports and store information in a way that will be very simple for them to access at any time. These devices might not be cheap. However, they will be an investment in your child's future. You might also consider buying some interactive devices when your child is young. These can assist your child in learning things such as geography, verbal skills and math.
2. Going to a college preparatory school will give your child an advantage.
You might have heard about college prep schools. However, you do not know what they are all about. Basically, a college preparatory school helps to teach your child some of the things he or she will need to know in order to do well in college. There is no question that college can be overwhelming for students who do not know what to expect. A college prep school like Landon School will teach your child discipline and organizational skills that are essential to get top marks in college. Landon School and other similar schools are great places for a child to choose a path to achieve their academic and career goals.
3. Participate by helping your child to study.
Studying is obviously a habit that your child will need to get into if he or she is going to do well in college. As a parent, you need to help your child to develop great study habits. This will require you to make some sacrifices. You will need to devote some of your precious free time to studying with your child. This might not be something you are eager to do after a long day at work. However, you must always put your child's education first. You should always keep track of the various subjects that your child happens to be studying at that time. Read through your child's textbooks so that you have a good idea about the material that is being covered. This will allow you to help your child prepare for any assignments or tests that will be coming up soon.