Your kids may be looking forward to a summer break from school, but as parents, the prospect of three months with the little ones at home can be less than exciting. Keeping the kids busy on those hot summer days can be tough. The first weeks few weeks may go well, but by week three, your little ones have likely come to you with this complaint: "Mom/Dad I'm bored!" By having a few activities and habits planned out, you can help your kids have a full, productive, and happy summer, and save yourself some frustration. Consider these fun ways to fight boredom and make this a summer to remember for every member of your family.
Get Crafty
Keep your kids' minds active with a new craft each week. Cultivate your little one's artistic side with fun painting projects, macramé lessons, or even crochet activities. While art supplies can get a bit pricy, there are a few ways to avoid breaking the bank while encouraging your little Picasso in the making. Grab Craftsy coupons and buy awesome art supplies and courses for a fraction of the price. Frugal and fun? That's something every parent can get behind. The right crafts can help them foster creativity and use their imagination. Plus, you'll have plenty of new décor to hang around your home.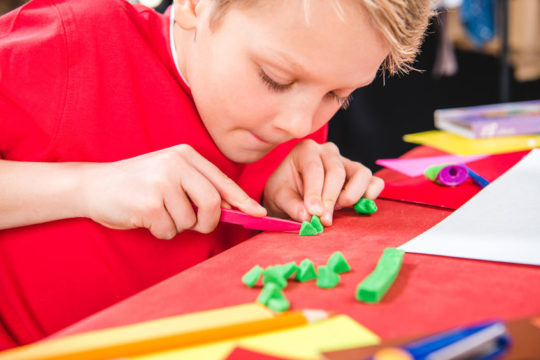 Keep Up Their Writing Skills
Start a weekly habit of journaling with your kids. Give them a prompt and have them sit and write for at least 30 minutes. It could be something as simple as "What's your favorite summer activity?" or "What would your dream house be like?" Keeping their noggins working all summer long is important and leaves them better prepared to enter school in the fall ready to learn.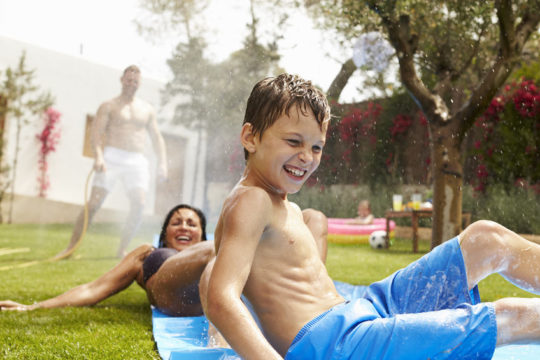 Looking for ways to prevent boredom this summer? Keep your kids smiling and laughing from June to September with these boredom fighters. Whether you opt for family picnics or set up a tent in the backyard, these activities will make for memories you'll always cherish.
Wash the Car
Okay, okay, we know this might not be the most exciting suggestion at first, but you'd be surprised at how much fun the family can have suds-ing up the car. Outfit the kids with sponges, rags, and buckets of soapy water. Grab a hose and spray down the car (and your family) for some refreshing fun under the summer sun. Your car will be clean, your kids will be laughing, and the activity will provide the perfect opportunity for some family bonding—no electronics allowed when there's water spraying, right?
A Backyard Staycation
We can't always afford to travel, but there's no reason you can't embrace the feeling of vacation from the comfort of your home. Turn your backyard into a campground and make backyard camping a weekly occurrence with your kiddos. Grab some inexpensive camping gear from GearTrade.com and set up your yard into the perfect campsite. If you have a fire pit, roast marshmallows with the kids (or run inside for quick use of the gas stove). Lay back on the lawn and look up at the stars, tell campfire stories, and sing songs. This is one easy way to "get away" from it all—without the hefty price tag.
Park Picnics
Take advantage of the nice weather and head outdoors for some good old fashioned picnic fun. Drive over to your local park and set up a blanket and some lawn games that you and the kids can have fun with. Hook up with some other families and make it a picnic extravaganza—potluck style. This makes for easy playdates for the kids (and adults, too!) and provides everyone with some much-needed time outdoors.
Pull Out the Slip N Slide
The classics are considered such for a reason. Slip-n-slides have provided splashing fun for decades, and your kids are sure to love this addition to the back or front yard. Head to Wham-o.com  to grab all types of water slides. Your kids will love having their very own splash zone in the backyard.