If you've decided to pursue a career in nursing, you're about to embark on a journey in one of the most important markets in the world: healthcare. Nurses play an important role; everyone will need the help of a nurse at least once in their lives. Learn about the steps required to become a nurse and get started on your journey today.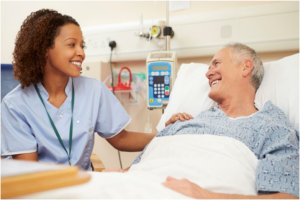 Get Your Nursing Degree
A career in nursing is demanding from the very beginning. You'll be tasked with loads of coursework and tests that you'll have to pass to remain in the program. The good news is, it's never been easier to access the education you need to get your nursing degree. There are many paths to take depending on the amount of time you're willing to invest. Full-time students take the fast track and are usually able to complete their degree within a four or five years. If you want to get your nursing degree within this timeframe, consider smaller universities that aren't overcrowded with students; browse accelerated nursing programs here.
Pass the NCLEX-RN Examination 
You've completed the necessary courses, but your journey isn't quite done. After you earn your degree, you need to pass the National Council Licensure Examination for Registered Nurses, known as the NCLEX-RN. This is the yardstick that determines your eligibility to become a nurse. This is a harrowing exam, and students are encouraged to study early and often, both individually and in groups. It's recommended that you register for the NCLEX exam before you graduate, so that you can take the exam while the information is still fresh in your mind.
Passing the NCLEX is no easy task, but there are ways to prepare. Don't expect the exam to reflect those you took in college; nursing school exams test for knowledge, but the NCLEX tests your ability to apply analytical skills and knowledge to solve real-life situations. In order to pass with flying colors, you need to sharpen your problem-solving skills and build the confidence to make decisions based onreal-life scenarios.
There are approximately 119 questions on the NCLEX exam, and you must answer all of them within six hours. If you don't pass, you still have the opportunity to take the exam after 45 days. About 25% of applicants don't pass, so don't worry if you don't pass the first time; you'll be better prepared the next time you take it.
Get Your State License
Every state has different requirements regarding licensure, so look up your state's prerequisites before you attempt to earn your state nursing license. You can do this by reviewing your state's Board of Nursing website so you're prepared before you step into the office. Should you decide to move, you'll probably need a new license specific to the state.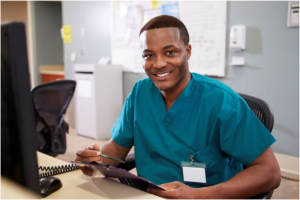 Get a Job
Time to network! If you want a job as a nurse, you need to be proactive. Perform as much clinical work as possible, work as hard as you can, and go the extra mile to introduce yourself to the nurse manager. Simply ask your nurse if the manager is there, and ask them to introduce you. Shake their hand, put on a smile, and express how much you enjoy your time working with them. Not all nurse managers are responsive, but all of them love to hear that someone enjoys working with them. By setting yourself apart, you'll make the hiring process easier for them. When they decide to hire, you'll be the first one on their list.
If you don't have clinical experience, start researching online. Search the specific floor you're interested in and find the nurse manager. This isn't a fool proof method, but it's always worth a shot. Develop your LinkedIn profile, find their name, and try to communicate. Get in touch and formally apply a few months later. Make your bio short and sweet to keep their attention, and put yourself out there!
Becoming a nurse is no walk in the park, but if you can endure the steps it takes, a rewarding career in health care awaits.