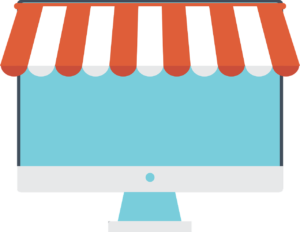 Starting your own online shop can sound daunting in this day and age. There is a dizzying number of web-based services that a budding online entrepreneur can take advantage of; making the process an overwhelming proposition just from the get-go.
Choosing the proper tools is therefore crucial in positioning your online business and becoming a successful venture in the long run. To help you in your search, here are six great tools for creating a thriving online shop:
Hostt
Your online shop needs a personal space on the Internet, and that involves putting up a website. Running a website is a recurring expense for your business, with most web hosting services charging by the month.
Hostt comes into the equation by providing an unlimited and feature-dense website hosting service for online entrepreneurs at only $13.95 a year. This is the basic cost of maintaining a domain name for your company. Aside from that, there's no other catch, no intrusive ads or banners.
Hostt also sports thousands of templates for newbie site builders, cPanel access for advanced users, and 24/7 round-the-clock customer service.
Shopify
Shopify is a great e-commerce platform that you can build your online shop on. It's easy to get started and it comes with plenty of features for both beginners and veterans of online shopping. Whether you want to sell clothes online or sell your handcrafted wooden decors in person, Shopify has you covered.
Shopify offers fully customizable websites, blogs and online catalogs with unlimited bandwidth. It supports a multitude of international payment methods and has integration with the most popular sales channels such as Facebook Shop and Amazon.
Paypal
Of course, you'll have to rely on a payment solution to process transactions between your business and your customers.
Paypal is one of the largest, most widely accepted payment solutions in the world right now. If you're aiming to sell your products to customers from different countries, signing up for a Paypal merchant account is a solid move for your online business.
Paypal comes with plenty of features and perks, as well as top-notch security and safeguards for both sellers and buyers.
BuzzSumo
In order to attract new customers as well as retain your current patrons, you have to be ready to provide relevant and engaging content for them.
BuzzSumo can provide you insights on what your readers may find interesting, allowing you to focus your content on the important topics. You can even see which articles are trending and how popular they are on the net or social media networks.
MailChimp
Marketing your online shop is a never-ending part of the business. It's such a critical aspect of any enterprise that the most popular multinational companies spend billions upon billions just to build their brand image.
MailChimp is a useful tool that will help you promote your business and develop your brand. The service features automated marketing through catchy email campaigns. The MailChimp newsletter service has more than 7 million subscribers, giving you access to a wide consumer base.
Buffer
Social media is a powerful marketing tool that your online business needs to harness. Buffer is your nifty gateway for that task. It's an easy-to-use and time-saving tool that allows you to schedule posts across different social media platforms. It can provide metrics on the performance of your posts, and also gives you the ability to manage all of your accounts in a single dashboard.