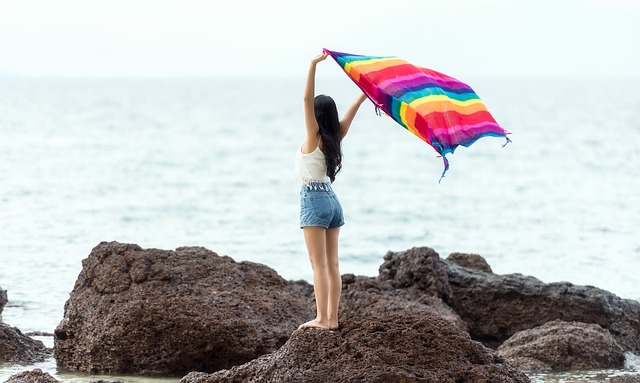 Expecting the arrival of the newest member of the family can be quite tiresome for both the expecting parents. Some feelings that only the couple can understand who is eagerly waiting to welcome the little bundle of joy are eagerness, caution with health and nervousness with a tint of delight and anticipation. This is when a babymoon is needed the most to provide time for relaxation and rejuvenation. It's nothing new that once the baby is born, it takes up all the attention and time of the parents. Thus, a babymoon also allows a couple to spend some quality time together, away from their respective hectic schedules, amidst nature or someplace else that is quiet, calm and serene. As days are advancing, babymoons are gradually gaining prominence and more and more people are opting for it. There are several babymoon destinations in Asia that leave travelers spoilt for choice.
Bali:
You may have often heard of Bali as a top pick for honeymooners. Well, so is the case for those going on a babymoon. Bali has a blissful feel about it which is soothing and tranquil. The child is said to experience just what the mother goes through. The beaches and spas provide therapeutic treatments and massages. Breathtaking views, healthy strolls and picturesque babymoon shoots are just added privileges.
Sri Lanka:
This is an island country to the south on India which has pristine beaches as well as refreshing hills. The tropical weather allows tourists to drop in all round the year. It is also advisable to organize candlelight dinners and small surprise gifts for the expecting mother to make her feel a little more special than she already is.
Maldives:
This is just the calling for water babies who adore all shades of blue and green. The luxurious villas and speed boats against the turquoise waves are exemplary. Remember, meditation is great to let go of stress and the fresh air and aquatic activities make this a fun-filled babymoon destination in Asia.
India:
This is the world's largest democracy with diverse cultures, cuisines, languages, music, folklores and several states with their distinct heritage. Flowers and houseboats at Kashmir, monumental wonders and shopping at Delhi, beaches at Kerala, nightlife in Mumbai, sweets and literature from Kolkata and dance and royalty from Rajasthan are some great crowd-pullers.
Kyoto:
A unique feature of Kyoto is their serene bamboo forest. Springtime is when the popularly stunning cherry-blossoms bloom and make the world around look right out of a fairytale. The magnificent zen gardens are ideal for evening and afternoon strolls while there are also many festivals and lip-smacking Japanese cuisine to be enjoyed.
There are several other babymoon destinations in Asia other than these that you can pick. What matters most is the support you extend to your partner and how you take care of each other during this exciting time of your life. These days will never come back and it is the best to make the most of what we have at the moment, instead of running after what could have been.