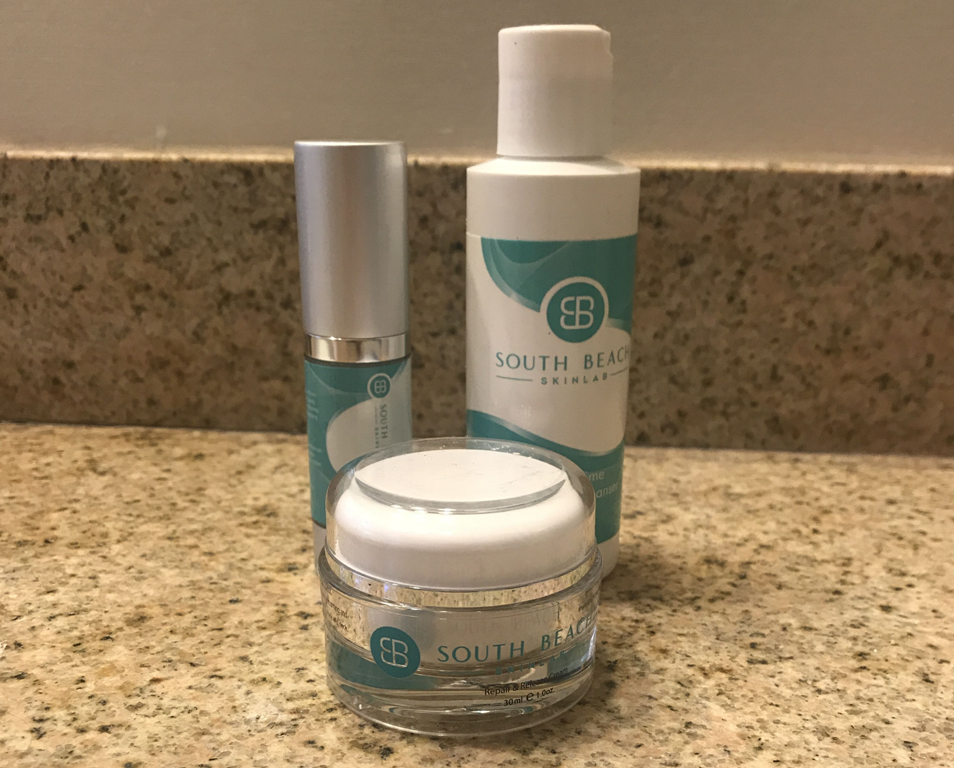 South Beach Skin Lab is a skin care company that specializes in providing women with world-class clinically-backed skin care products designed and backed by Dr. Ryan Shelton. The South Beach Skin Lab products are proof positive that science and skin care should go hand in hand. Anti-aging products like the Repair and Release Cream, Eye Lift Serum, and Olive Oil Cleanser make up South Beach Skin Lab's premier skin care line that so many are raving about.
Skip the Plastic Surgeon's Office
Not only is plastic surgery invasive and expensive, it often carries with it numerous side effects and lengthy recovery times. For busy moms, especially, having the benefit of a scientifically-based skin care line backed by a renowned doctor is a healthy, appealing, and effective alternative.
When it comes to the very best in what anti-aging skin care treatments have to offer, Dr. Shelton's Rapid Repair and Release Cream is created to rejuvenate the face and neck and target the trouble areas like brow furrows, crow's feet, and lip lines. The Argireline NP and Matrixyl 3000 peptides are the primary ingredients that battle the effects of aging. In addition, the cream's highly moisturizing properties come from shea butter, aloe, grape seed, and sunflower oil. These natural ingredients leave the skin feeling soft, moisturized, and refreshed. The Rapid Repair and Release Cream is recommended for all skin types and can be used in conjunction with a wide variety of skin care products day and night.
Don't Just Take Our Word for It
When it comes to South Beach Skin Lab's results-driven skin care line, the proof is in the pudding. Users have reported a dramatic reduction in the fine lines and deep furrows that accompany aging in women. People have reported that in as little as two weeks of use, the eye lift serum has smoothed the appearance of fine lines, wrinkles, crow's feet, bags, and dark circles. Dr. Shelton's line of skin care products have been received numerous positive reviews for their ability to help the skin's natural age-fighting abilities. The South Beach Skin Lab's cream, eye serum, and olive oil cleanser have quickly become an industry standard against which new and emerging anti-aging treatments are measured against.
Affordability and Accessibility
Not everyone can afford the high-end skin care lines and plastic surgery options available. Dr. Shelton's South Beach Skin Lab products are affordable and accessible as the line was created and designed out of the necessity for aging women to have access to premier-quality healthy anti-aging products and treatment strategies. All women, regardless of age or wealth, deserve access to the best possible skin care available. Thanks to Dr. Shelton and his scientific and medical background, the South Beach Skin Lab line provides women of all ages with the look, feel, and quality of luxury skin care at an affordable price.
While aging is a natural process, that doesn't mean women shouldn't look and feel their best for as long as possible. With Dr. Ryan Shelton at the helm, South Beach Skin Lab has created a skin care line that has quickly become the industry standard in anti-aging treatments. The Repair and Release Cream, Eye Lift Serum, and Olive Oil cleanser work together to hydrate, rejuvenate, replenish, and cleanse. If you would like to experience what so many are talking about, visit the South Beach Skin Lab website today and order your skin care package today.