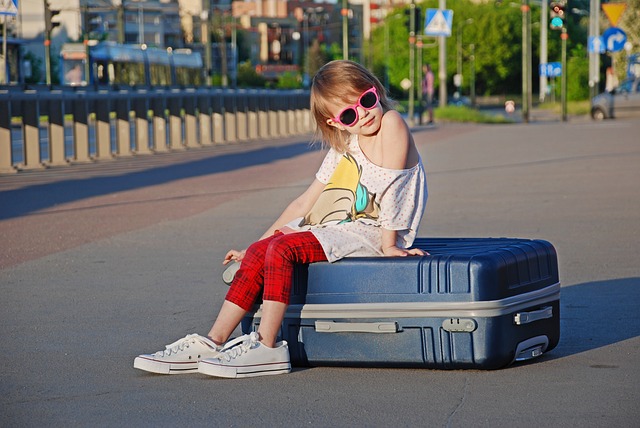 Is it getting increasingly hard to deal with your cranky child? There isn't a parent in the world who hasn't had their hands full with a moody toddler. In fact, it seems to come with the territory. However, when your child is fussing, crying, screaming, or throwing tantrums uncontrollably on a regular basis, it can get to be a bit much. What could possibly be wrong? You've tried feeding them, changing their diaper, and even playing with them, but nothing seems to be working. Though everyone is entitled to a bad day (or two), when your otherwise happy toddler seems to be spinning out of control, you need to find a way to cope with it – and fast.
Stay Calm
As out of control as your toddler may be, the first thing to remember is not to lose it yourself. It can be pretty tempting to want to yell or try and discipline your child when they're acting out, however, this often isn't the solution. Since you can't really control how your child is behaving at the moment and aren't one hundred percent sure why they're acting this way, to begin with, it is imperative to stay calm as you try to handle the matter.
Take a few deep breaths, step away from your child if necessary (and safe), and approach them once you've calmed down. Remember, children can pick up on tension and frustration through body language and the sound of your voice, so when you speak to them, make sure that you're doing so in a stern but not aggressive tone.
Talk to Your Toddler
The best you can, try talking with your toddler to see if you can determine what is wrong. Depending on how old and advanced your child is, they may be able to provide you with some clues on what's going on with them. Give them time to try and communicate with you and also be mindful of their body language or motions as this too could be telling you something they're not yet able to verbalize.
Consider the Basics
It is always ideal to start with the basic needs of your toddler. They could be hungry, thirsty, need to use the restroom, or tired. If you're used to following a schedule with your child you may be able to determine from the time of day, what's wrong. For instance, if it's a bit past lunchtime, they may just need to be fed. If you were out later than usual, your child could just be fighting off sleep. Try to accommodate those basic needs right away to stop the crankiness.
Are They Uncomfortable?
Young children tend to have heightened levels of sensitivity. Essentially, they can become uncomfortable a lot easier than an adult. If they feel discomfort, it might manifest in many ways. From squirming around in the car seat to taking off their clothes, there are a lot of ways your toddler may be trying to tell you their problem.
If they start crying when you're dressing them and immediately try to strip, for instance, they could find the clothing uncomfortable. You can replace itchy tags and irritable sock seams with sensory clothing for kids. If they start pulling at the car seat straps when you buckle them in, perhaps the seat belt is too tight or they're sitting on something that's poking them.
Are They Bored?
Boredom is another feeling that toddlers have a hard time expressing on their own. Needing to be stimulated quite often, when your toddler is left sitting for hours at a time, they may become cranky. Whether you're sitting at the doctor's office or at home doing weekend chores, try and keep your toddler entertained. Either stop what you're doing and play with them for awhile or invest in interactive toys and games that can hold their attention.
Other Factors
There are other reasons that toddlers get cranky or throw fits. From new social settings and the inability to express themselves to medical issues like hypersensitivity, anger issues, and developmental problems, there is a lot that could be going on that your child isn't able to inform you of. If you've tried the basics, made sure they were comfortable, and tried entertaining them to no avail, it may be worth speaking with your pediatrician about.
Even the happiest children have rough patches. Though your child is a far cry from infancy, they're still evolving. As such, they may have periods where they're struggling and unable to express themselves. If you've been dealing with an unreasonable toddler, try the tips listed above. If that doesn't work, there may be other things going on that your pediatrician can assist you with.