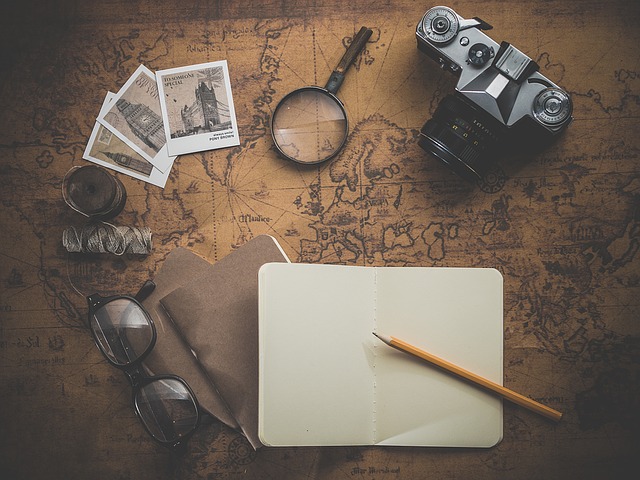 We all love to travel. We enjoy making some travel notes. Even with this background, it is safe to say that writing a travel essay in high-school or college is still a challenging task. We've prepared some tips on how to write a good travel essay.
Add Emotions!
Like a non-traveling author, you do a preliminary research. What can you do, unlike a non-traveling author? Add to the texts juice! Impressions, experiences, comparisons, analogies. All that comes to mind when you wander along new places. Gloomy walls of a ruined church. The cold of the cave reaching to the bone, into which you descended without a jacket. Your shock from the received fine for improper parking, equal to your weekly budget for vacation. Milky pink sunsets over the coast. The night falling on the islands in a few minutes: just was light, and now you are already in the dark go home from the beach… All this will add additional information to the essays, and most importantly, it will add emotions. But they need to be recorded. Emotions evaporate quickly. Tomorrow you will not remember half.
Be Objective and Even Negative Sometimes
At this moment we are ready to sympathize with the authors of the guidebooks. Anyway, they should be tolerant and maximally positive, describing each city. Well, they can not take and write: "This is a dirty port city.  There is an unbearable stale fishy smell in the streets. Garbage is taken out irregularly, so the streets look untidy." They can not, because it will not be very ethical.  But you can do it! You were there, you saw, you know!
Write an Essay Like Your Would Write a Useful Article
Make a list of reliable sources about the places of interest. More often the most truthful and relevant information can be found on the state and municipal official websites of the institutions you need.
You should base your essay on a unique experience that goes beyond the guides. For example, there are a lot of hedgehogs in the water, and you can not go into the water without slippers. When entering the park, buy more water: the nearest stall will be after 3 hours of walking. Climbing the hill, grab a veil, wine and cheese: this is the best place for dinner with a view. Such information, unique and useful, should be in the text, but in a more "academic", descriptive way. This increases the value for the client and the semantic uniqueness of the text.
Pay attention to the emotions experienced during the journey. Did you feel like you were the hero of one of the films filmed here? Were you fascinated by the pink sunsets? Did you get astonished from the cod of cicadas? Make sure that these emotions are transmitted so that they can not simply be added to any other description of the city. "The narrow streets," "delicious food," "beautiful sunset" — this is not the case.
Stay Historically and Grammatically Correct
Any travel text, of course, is full of geographical names — starting from the name of the country and ending with the names of streets and squares in the cities described. So, it's best to check the spelling of these words according to the modern, officially approved (it is important!) Dictionary of geographical names. If necessary,  refresh in memory the historical events that affected the change of specific titles. After all, sometimes authors, having incorrectly written this or that geographical name, make not just spelling, but also political, and sometimes even worldview errors. And one more critical point. Once you have checked how the name is spelled, please make sure that it is used throughout the text. DO NOT write once Costa del Sol, once – Costa del Sol, twice – Costa del Sol and again – Costa del Sol. Such an outrage makes professors regret that they are not inquisitors.
Proofread. Twice
We know it is boring advice, but you would be astonished to know how many students fail with their travel essay due to some omissions and pitiful mistakes. It is one of the reasons why a lot of students address
essay writing services
for help similar to SmartWritingService.com. Use online grammar and spelling checkers and read your essay aloud to detect too complicated and long sentences. Submit on time! Good luck!