Essential Safety Baby Travel Tips You Need To Keep In Mind
The thought of traveling with a baby can be overwhelming. If you're a first-time parent, you may be feeling a bit scared and freaked out. Whether it's a simple day trip or an epic weekend break, going on a road trip and vacationing with a child is not easy. There will be challenges ahead.
So is it possible to successfully travel with your child? Of course, it is! The key here is preparedness, creativity, and a little planning to make the whole trip a fun experience for you and your little one.
Here are some simple tips that can help your whole family happy, comfortable, and safe on your journey.
Consider Purchasing a Travel System
Your number one priority when hitting the road should always be safety. It is vital to get one specifically designed for your child's size and age. Also, the law requires for kids to be in a safety car seat until they reach the age or height where they can fit your vehicle's seat belt.
Car seats come three types; in rear-facing, front-facing, and booster. There are also a stroller and car seat combos or travel systems strollers that are ideal when hitting the road. A car seat and stroller combo is especially helpful to new parents as it is very convenient. You can detach the baby car seat and use it in your vehicle to keep your precious angel safe throughout the drive. You can attach it on the stroller later on once you arrived at your destination. Moreover, your stress from separately purchasing them will be reduced.
They are also simple and easy to use. Simply unlock the safety seat and attach it back to the stroller whenever required. You don't have to shift, unfasten, and re-fasten again and again. It's an investment that can save your budget in the long run since a combo can last you.
Choosing the stroller of your travel system is just as important as the baby car seat. Here are the types that you should be aware of:
3-Wheel. The center of gravity of this stroller is higher, and turnings are sometimes a bit sharper compared to the 4-wheel stroller. Although you can use a single hand to handle it, you may find it less stable.
4-Wheel. This stroller is more stable and easier to handle. You can also fold it easily compare to the 3-wheel.
This type can handle all kinds of terrain, but some models are not easy to fold for storage in your car's trunk.
These stroller types have their pros and cons. Make sure to figure out and choose one that will best suit both your and your child's needs. Check out the top 20 most trending items in the U.S. to help you choose the best travel system for your family.
Preparing your Car
It is vital to prepare your car before your journey to ensure safety. Here are the things you need to check and consider:
Get your vehicle inspected by a professional especially if you're going on a long ride. Have them check if there are problems that need fixing right away. You don't want to run into sudden car trouble while on the road.
You should also check your car's heat and aircon. You want the temperature inside your vehicle as comfortable as possible for your baby.
Consider buying sun shades so that your little one's sensitive skin and eyes are not exposed directly to the sunlight.
Make sure there are no sharp objects within the vicinity of the baby car seat.
Fill the tank up with gas. The last thing you want is to get stuck in the middle of nowhere with your kid.
Keeping your Baby Safe
As mentioned, keeping your child safe and secure during the drive should be your top priority. Make sure to choose the best safety baby car seat and install it accordingly with the help of the user's manual.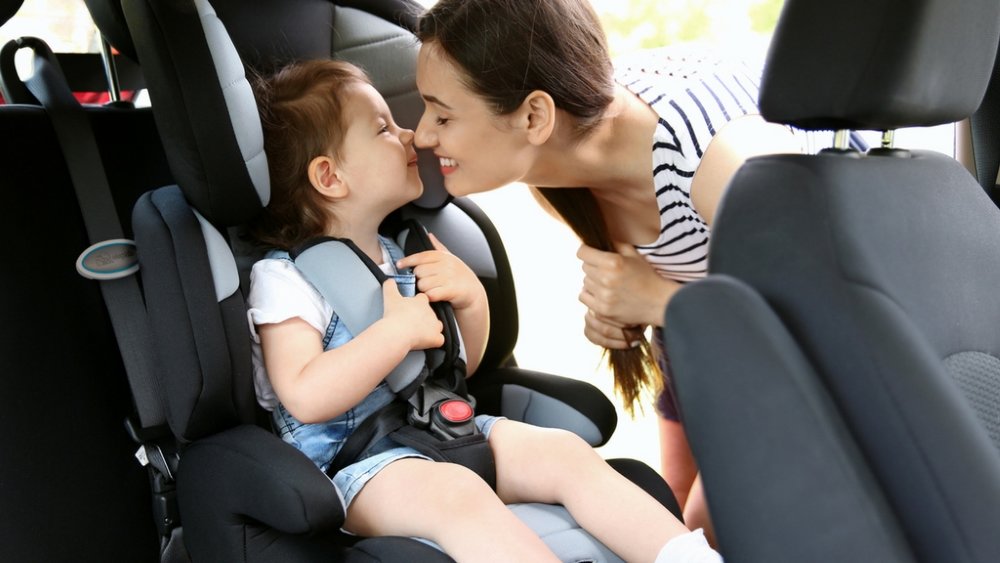 If you're planning to rent a vehicle, ask about its airbags and its location. Airbags can injure or cause your baby's death in case of a car crash. Children are still fragile to withstand its impact. If you will not bring your own car seat, ask if the car rental company can provide you with one, and don't forget to check its type, expiration date, and if it's part of a recall. Stay away from car seats that are more than five years old.
When on the road, do no force yourself to drive if you're tired. If you're with a travel buddy, take turns on the wheel. If you're driving alone with your baby and feeling sleepy, stop your vehicle in a safe place, place your baby in the stroller and go for a little walk.
Baby Essentials you Need to Pack
Remember to pack wisely, but do not get overboard. Create a checklist so that you will not forget anything. Your baby essentials should contain the following:
A lot of diapers. You can get overboard with this one though. Bring more than you think you need to so that you will not get stuck without one halfway into your road trip.
Feeding supplies. If you're breastfeeding, express before your trip and put your breast milk in storage pouches and then placing them in a cooler. If you're using formula, pre-pack them in bottles. Make sure to bring plenty of bottles, so you don't have to make unnecessary stops to wash them. Also, if your baby is already on solid foods, bring enough healthy snacks.
Keep yourself and your child hydrated by bringing plenty of clean drinking water especially if you're traveling during hot months.
Wet wipes. These are handy not just for changing diapers. They are great for cleaning your hands and refreshing the face of your child.
Keep your angel entertained with his or her favorite toys. You can also buy new ones so that he or she will have plenty of options.
Baby blanket. Blankets are handy when on a road trip. You can use it gets chilly, to cover your baby when he or she is sleeping or to support your child's head in the safety baby car seat.
First-aid. Even when you're really careful, accidents may happen, so you want to be always prepared. Make sure to bring a standard first-aid kit. Moreover, bring a thermometer, rash creams, medications for lowering temperature, and any other prescription medications your baby needs to take.