From Arlington to Ankara, it has been a difficult year for journalists. Not only has there been a spike in the number of journalists who have met with violent deaths, they have also been subject to an insidious at persistent campaign of abuse on the part of powerful business and political leaders around the world.
Between U.S. President Donald Trump's frequent attempts to discredit journalists for being "dishonest" in their coverage of his government, Turkish President Recep Tayyip Erdoğan's massive crackdown on press freedom, or Philippine President Roderigo Duterte's assault on the media, reporters the world over are facing new challenges in going about the difficult work of uncovering the truth.
These challenges are not made easier by the shifting nature of reporting. With many media companies struggling to cover the news on shoestring budgets, and with the shift to digital platforms and social media as the primary platforms for disseminating stories, journalists also need to adapt to a rapidly changing industry where technological advancement brings with it new vulnerabilities.
A primary example of this is cyber security. Journalism is all about sharing stories in a responsible way, but with widespread government and corporate surveillance increasingly becoming an accepted part of life in the modern world, journalists need to go to great lengths to make sure that in the process of gathering information, they don't do more harm than good.
Ensuring that all communications remain private and confidential is an essential part of this, and the best way to do so is to protect yourself with an encrypted messaging app that brings together seamless chat, voice messaging, and image messaging tools with some of the most advanced encryption software on the market.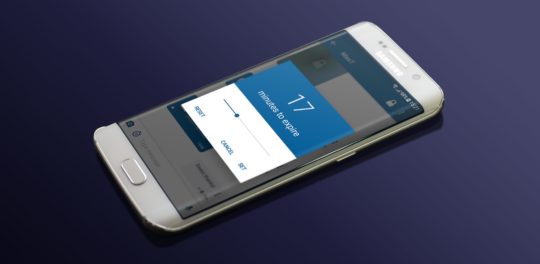 ChatMail Secure's proprietary encrypted smartphone software, which relies on an innovative blend of PGP and Elliptical Curve Cryptography is the best way to guarantee secure end-to-end communication. With ChatMail, you can generate new encryption keys that will never leave your device, and toggle between types of encryption using a seamless, easy-to-navigate interface. And because ChatMail messages aren't stored external and delete automatically after a set period of time, you never need to worry about having your messages hacked.
This is important not just for protecting yourself, but for protecting your sources as well.
Every day, reporters around the world hunt down sources that have access to sensitive and explosive information that can reveal evidence of corruption, malpractice, and violence perpetrated by some of the most powerful people and corporations in the world. In order for these sources to speak frankly, they need to have confidence that doing so will not endanger their lives or careers.
This is why journalists need encryption tools that are sufficiently flexible to manage delicate processes like source verification. With ChatMail's anonymous group chat function, journalists can access such tools without giving away their source's identities or putting them at risk.
All signs indicate that the war on journalists is only just beginning. Journalists will continue to face new threats in 2019, and if they want to be able to go about their work in a way that keeps their communications private and their sources protected, adopting tech tools like ChatMail Secure is going to be essential.