School holidays are a great break from the regular school term routine however, as we move into the colder, damper months, it becomes more difficult to encourage the kids to get out and be active and social. Especially if your child is involved in a number of school clubs. This break in a normally active lifestyle can affect children's health and wellbeing leading to them being lethargic and potentially irritable.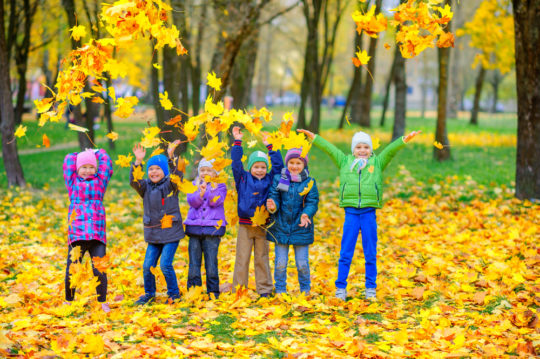 The best way to keep your children full of energy, ready and excited for the new school term is to encourage them to keep busy during the holiday. To help inspire you, we've suggested some interesting and varied holiday activities to keep your children make the most of their time off school.
Holiday Schools and Summer Camps
While there is not a huge demand for holiday camps over the shorter half-term break. For longer holidays and summer breaks, children's summer camps can be an excellent opportunity for your child to take part in some fun activities. While making it easier for you to manage the standard workday schedule. There are plenty of specialist camps available, from sports themed holiday camps from companies like Playball, that are specialists in ensuring your child remains healthy while learning some key sport skills to adventure camps that teach children how to survive in the great outdoors. 
Holiday camps offer children the chance to make new friends and meet people from all walks of life while experiencing time away from their parents which can be exciting!
Hiking and Outdoor Exploration
Adventure is exciting, whether you are young or old. Sadly, we tend to lose our love for adventure as we grow and time becomes more precious, but that shouldn't stop us passing our love for outdoor exploration to our children. If your children are quite young, set aside time for a break outdoors, taking part in geocaching or simply identifying different natural objects and colours outside. For more independent children, make a treasure or scavenger hunt that they can enjoy by themselves in the local area and bring back a memento from their time exploring.
Hiking doesn't have to be a huge distance or effort but simply choosing an hour-long route that takes you to some new locations and can be easily arranged between a group of friends to enjoy together. Ensuring the kids get to catch up with their school mates in the break and using the opportunity to learn new skills including navigation and map-reading.
Enjoy a New Indoor Sport
When the rain is coming down outside, no one wants to head out of the cosy and warm and it can often cause more washing when you do. Luckily, there are plenty of opportunities to try indoor sports and activities that allow your children to meet new peers while enjoying a sport they haven't tried before. Rock climbing is a favourite and will ensure your kids are completely exhausted after a climbing session but if you fancy something a little less 'extreme' – give badminton, squash or martial arts a go! Sports are great activities for children as they teach more than just how to run around but warming up and warming down safely, following rules and understanding boundaries. 
Talk to your local sports centre or leisure centre about holiday clubs for children, they might have an opportunity to enjoy a taster of different sports or provide a schedule of activities to choose from during the school holidays.
While we would all love the school holiday to spend more time with our children, unfortunately maintaining a household comes with responsibilities that can't be avoided. That doesn't mean your children have to sit at home during the entire break though and where possible, you should organise activities and opportunities to keep them active and mentally stimulated – a busy child has no chance to become bored!