Having a newborn to take care of takes a lot of your time. If you are a working parent then it becomes more important to give your spouse some rest when you come back. The mom is going to be exhausted, especially in the beginning months, even when she is on maternity leave.
Usually, the pattern of giving all your free time to the baby continues way after it is needed. People get used to the routine. Yes, you love your baby and want to be there for them and take care of them. But, in wanting to do the best for your child, don't forget your partner.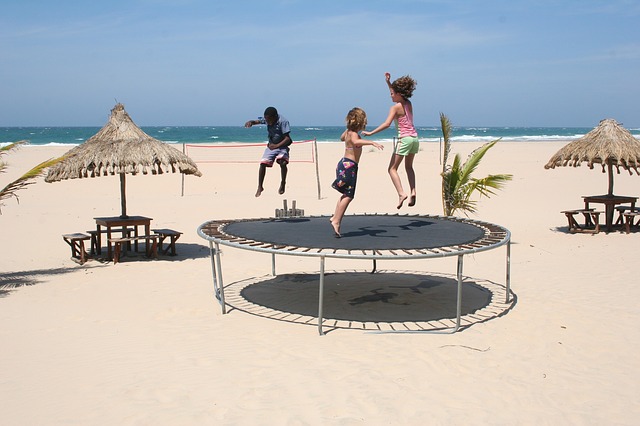 You guys have entered a new phase of life together. Your bond has changed as well. You have become parents, this means new responsibilities. But, you also need to keep your relationship afresh. Many people need to reconnect after their first child is born.
Take some time out of your busy schedule, and enjoy a quiet date at home when your baby is asleep. You don't have to do anything fancy. A little effort goes a long way. When you are tired and all you have been doing is feeding and changing diapers, a quiet dinner with each other or a cuddled-up movie night can do wonders to lift your spirit. Here are three easy dates that you can have at home.
1. Fancy Dinner Night With TakeAway
Do you remember when you used to go out for fancy dinners for a date? It might seem like it was an eternity ago. Right now, you might not be able to afford to go to a romantic, fancy dinner, but you can always bring the feeling home.
You must be tired to cook food, and might be banking on getting some of your favorite takeaways. Turn your ordinary, sometimes sad looking, takeaway dinner into a fancy dinner night. Put a tablecloth on your coffee table, serve the takeaway food with fancy cutlery, light a few candles, put on some music – now, you have a perfectly intimate dinner setting without much effort.
2. Have a Laid-Back Evening – Ask Questions
When you are busy, trying to juggle housework and taking care of the baby, office work and taking care of the baby, or all three, meaningful conversation gets lost. Your interactions get limited to things regarding your baby. This isn't healthy in the long run. You can start feeling disconnected in the long run.
Put on some light music in the background, or just sit in your balcony or backyard. Lookout at the sky, watch the sunset together and just talk. Talk till you see the stars twinkling and it is time for bed. Ask each other questions. 
Talk about your feelings, your work, your doubts and fears about parenthood. Remind each other how much you love each other and appreciate the help. You can have snacks or wine with you, and just enjoy each other's company.
3. Have a Picnic
You must have noticed that most of the ideas are surrounding eating and spending time together because those are two things that you don't get to do peacefully.
Lay a blanket out in your backyard when the weather is nice. Do it when the stars are out so that you get a romantic ambiance and your baby is asleep. Prepare a picnic basket with either snacks or a proper dinner, and enjoy your evening together.
Final Thoughts
Even when you are by yourselves, chances are you will be worried about your baby. So, to enjoy your time together in peace, you can keep your baby monitor with you, so that you can check up on your baby as soon as they wake up. While taking care of your baby is important, so is strengthening your bond. Find time in everyday things and turn mundane chores into dates with some creativity.