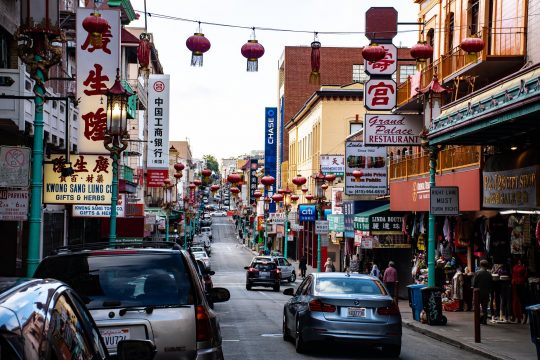 There have been ample changes in the business investment in Nanning and Guangxi region. Every year there are business travelers who visit this region as well. And business travelers often look at ways to invest in this region. Sometime back, this region has a limited international business environment.
The scopes in trade and commerce weren't as progressive as it is now. In 2019, the region set a target of accomplishing a stellar $121.84 of foreign investment. Economic developments have encouraged more foreign investments. The area is opening up to more business opportunities.
The Crucial Developments in Business and Investment
The total foreign amount that the Nanning government decided to raise for 2019 was $750 million. The government also was working to raise $850 million for business and economic development. The region witnessed many seminars and press conferences that announced similar developmental plans. The area aims to attract more foreign capital to utilize in new business projects.
China Nanning investment opportunities are expanding with every passing day! Business travelers are enquiring about more investment opportunities. For that, they are also learning more about the real estate and property acquisition laws in Nanning, China. Big data and health are two of the popular business investment opportunities. Does your business cater to a similar vertical? If yes, you can research the pros and cons and invest accordingly. Few other areas of business investment include:
Here people residents and others can welcome opportunities to work on business projects, associated with the advanced service strategies. You can also invest in application technologies, such as image recognition, voice assistance, cloud computing, blockchain, IoT, and many others. That aside, there are also other business domains to focus on the flexible display screen, mart terminals, and quantum communications.
Nanning is currently aiming at multiple ways to use energy resources to introduce new products and services. For instance, plans are on for new vehicles that run on energy or advanced sources. The region is also working out ways to come up with motor parts and batteries for the car as well. The other choices here comprise of marine services, biomass energy technology, and solar energy sources. There are also several energy conservation and environmental protection projects in the pipeline. Few companies are coming up with ways for advanced recycling.
Here the companies located in Nanning and other players are planning to come up with scopes related to advanced rapid transit devices, aerospace devices, UAV, advanced automobiles, 3D printing, robotics technology, and many more. Other scientific developments are being carried on as well.
It primarily includes profitable and enterprising resource e and development projects using advanced materials. For instance, companies get engaged in deep processing and high-end performance metal, for example, laser glass, alloy, advanced non-metallic material, graphene, and high-temperature superconductors.
These are some of the crucial business investment opportunities that business owners and entrepreneurs can invest in. With every passing day, there are new business advancements being made in Nanning and Guangxi.
Also Read- Top Hotels in Midtown East Manhattan for a Flawless Visit to NYC