To say that the life of a parent is hard would be a huge understatement. There's nothing more stressful, tiring, and frustrating than being a parent, yet it's most fulfilling and important role anyone could ever achieve in a lifetime. But because being a parent is so stressful, moms and dads alike have turned to CBD as a way to minimize stress and anxiety and to lead a more balanced life.
The pressure of balancing work and home is tough, and many parents experience guilt and anxiety on a daily basis. And let's not mention the sleepless nights and long days. While alcohol (wine anyone?) and medication are often enough to help a busy parent to unwind, many parents are looking for an alternative option that doesn't have such serious side effects.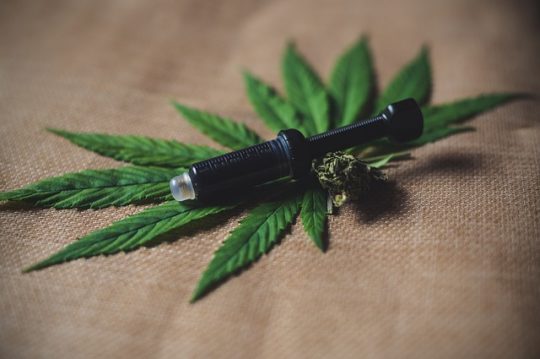 The demand for an alternative anxiety and stress reliever has caused a boom in the CBD industry. These days, parents are enjoying some of the best CBD gummies as a quick and convenient way to settle down.
Here's what you need to know about CBD and how the all-natural oil may be the key to becoming a better, less stressed parent.
What is CBD?
For decades now, parents have relied on chemicals in order to get through the day, including alcohol, sleeping pills, and even mood boosters. But, all of these come at a cost. This is where cannabidiol, also known as CBD, may be able to help. CBD is found in hemp plants as well as marijuana. Unless you live under a rock, chances are that you've seen the advertisements for some kind of CBD-based product.
CBD is marketed as a cure-all for problems that parents know all too well, including chronic pain, stress, anxiety, and a lack of quality sleep. The main benefit of using CBD is that not only is it entirely naturally, it doesn't make users high, unlike THC, which is also found in cannabis. CBD has also been shown to not be addictive, which may make it a safer option when compared to alcohol.
In the United States, CBD use among adults has grown exponentially over the last few years. According to The Brightfield Group, projects for CB markets are expected to reach $22 billion by 2022, which greatly outpaces the rest of the cannabis market.
The Benefits
There's still a lot of research to be done on the benefits and effectiveness of CBD oil, but the information we currently have does show that there are some perks. Here are some top benefits that may interest you as a parent.
Convenient & Tasty
On its own, CBD oil doesn't taste good. It's very earthy and bitter, which isn't likely to please too many palettes. But, CBD companies have found ways to hide the taste of CBD oil by using it in food-based products. For example, some of the best CBD gummies are crafted to taste like fruit and candy. Gummies can be taken at anytime from anywhere, and will give you the relief you need to make it through a hectic day.
A Calmer Mind Means Calmer Parenting
When you're stressed and overwhelmed, those feelings are likely to come to light in how you parent your children. Imagine coming home after a stressful day at work, only to find that there's crayon on the wall, a sink full of dishes, and tons of laundry to be done. In this scenario, you're likely to be short-tempered, impatient, and more likely to scream and freak out.
While you may want to reach for a glass of wine, you could instead enjoy a few CBD gummies, or some other CBD-infused product. CBD has shown to affect 5-HT1A receptors in the brain, which control serotonin levels. CBD also impacts endocannbinoid receptors, which control energy levels and stress.
Studies have found that CBD may positively affect mood, stress, emotional behavior, and irritability.
A calmer parent not only means calmer, more level-headed parenting, it also means calmer children. Your kids feed off your emotions, and when you're in a relaxed mind set, they're more likely to be as well.
Better Sleep
Sleep and parenting just don't go hand-in-hand. It's almost as if when you welcome a little one into the world, you say goodbye to nights of quality sleep. But, CBD may be able to help! Because of the calming reaction that CBD causes, you're more likely to feel less anxious and tense when it's time to go to sleep.
What's even better is that some of the best CBD gummies contain melatonin. This is a hormone that occurs naturally in the body, which regulates when it's time to sleep and when it's time to wake up. When melatonin is at the proper level, you'll find that it's much easier to fall asleep and stay asleep.
A few restful day throughout the week can have a huge impact on your well-being.
Is CBD Safe?
After the passing of the 2018 Farm Bill, which legalized hemp production, CBD-based products have skyrocketed in availability and popularity.
While there are many more studies that need to be conducted, science, as it stands today, does show that CBD offers a host of benefits. But as a parent, the worrier in you is likely curious whether or not CBD is safe. Just because it's natural doesn't mean that it's necessarily free of risks, right?
The CBD industry is not regulated by the Food and Drug Administration. In fact, the FDA has only approved one drug that contains CBD, which is used to treat two rare forms of epilepsy. But head to any store and you're likely to see a CBD product on the shelves. The biggest concern is that these products aren't regulated and could easily be mislabeled. There's also the risk of poor quality CBD being used, as well as the risk that the product contains THC.
The good news is that many of the top retailers seek testing that is conducted by a third-party lab in order to test products for purity, including any possible traces of THC. And while this is a step in the right direction, the lack of a central regulatory oversight to ensure standards are being met means that there's always the risk of fake or low quality products.
In order to make sure that you're consuming the best CBD gummies, it's extremely important pay close attention to the retailer that you purchase from, including their history, customer reviews, and overall reputation. High quality CBD products are made from the best CBD oil, so pay close attention to where each retailer gets its plants from.
Conclusion
Parenting is hard, but there are ways that you can take the edge off, even if just for a few hours! CBD gummies are a quick and easy way to get the relief you need. Enjoy less stress, a calmer mindset, and possibly even better sleep!Are you a parent that uses a CBD product? How has it changed or improved your life? Share below in the comments!
Resource: https://www.oregongrowcabinets.com