One of the things that we often do not do is give our children a choice. We tell them what to do and we expect them to follow it. Knowing that they have a choice makes the kids feel empowered. Yes, it is necessary to be persuasive sometimes, but it is more important to be influential.
They shouldn't have to do things because you told them to, they will do the same things on their own by watching you. It doesn't have to be in big things. Small things make more impact than you realize.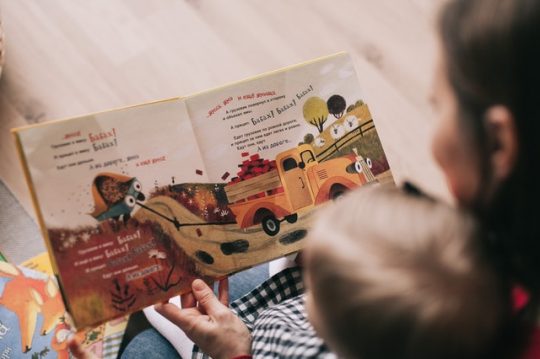 Learning to choose from the given options from early on prepares them to make difficult choices when they grow up. Use it as a teaching moment. When you give them a few choices for something, teach them how to weigh all the options they have and to choose the best for themselves.
This helps them be analytical about the situation and the options. It also teaches them that their choices have consequences. These things are important and a huge part of life when we grow up. This also helps them turn into responsible adults because they have been taught to be responsible for their own choices since childhood.
As important it is to teach your kids basic life skills, it is more important to teach them mental and emotional maturity. Skills can be learned quicker than something that becomes a part of our personalities. It is important to inculcate positive habits in children early on so that it becomes a part of them and their lives.
Involve choice-making in the activities that you do as a family. 
Let them pick an activity that you will be doing. Ask them to take into consideration what everyone likes. If they choose something physical, ask them to consider if all the members are up for it. Teach them how important it is to be considerate of everyone when planning a group activity.
Let them pick the bedtime story. This will show you what kind of stories do your kids enjoy the most and what lessons can be learned from it. This often helps you understand where their interests lie.
Ask them to pick a dish for breakfast. Teach them to consider the day ahead when doing so. If you guys are going to be spending a day out, then you might need something heavy. If you guys are planning on going for brunch with some friends, then something light might do.
These are just examples of small things that might not matter to you much if you give kids options, but will help in giving the kids a sense of empowerment and a feeling of having a voice. They matter and their opinions matter is something that we need to make them feel from early on. That comes from having the freedom to choose. Use it to teach your kids valuable life lessons. It will help them become better human beings and also teach them how to be a responsible adult.