The ongoing pandemic has got you all cooped up at home with your family. As such, it is natural for your kids to ask questions, not only about the current situation but also broader aspects of Life Sciences and the Environment.
With schools out and no classes taking place anytime soon, you need to step up in the teaching shoes and involve your kids in answering their questions in an engaging and interactive way.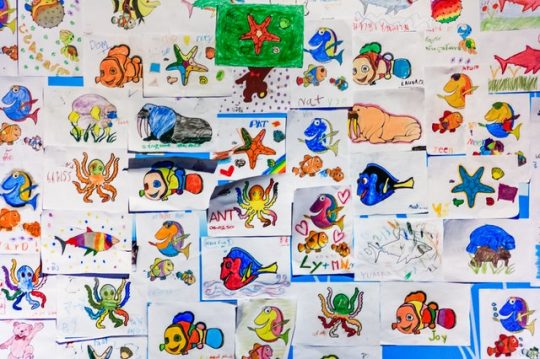 Here we have listed four websites, which can help you and your kids to have a fun and learning experience.
BrainPOP
It is a great place to start learning about biology. With an interactive interface, fun-filled activities, cartoons, videos, worksheet planners, and other practical features, BrainPOP lets your kid choose topics and units based on different aspects of biology. 
Here, learning is a fun activity yet highly engaging and informative at the same time. Their latest topic about Coronavirus teaches in a holistic yet straightforward way about viruses, how they spread, and essential hygienic habits to avoid getting sick from it.
So, show your kids this site and start school today!
Science Kids
This interactive platform is loaded with lessons, games, activities, quizzes, images, videos, and facts. Once you choose the subject, you can access grade appropriate materials for your kids.
From DNA to bacteria, cells to organs, humans to plants, this highly informative site makes learning a lot more fun for the kids. Moreover, specially curated activities, further make the lessons more engaging.
Give Science Kids a try and see for yourself!
HHMI BioInteractive
Aimed at slightly older high school kids, BioInteractive is a platform solely dedicated to teaching life sciences. From innumerable topics to choose from, this site lets older kids understand biology in an in-depth way.
If your kid is taking AP classes in biology or planning to do so next fall, BioInteractive is an amazing platform to sharpen up the concepts and understand basic biological questions.
Rich materials and engaging student handouts, makes the biology class come alive at home, through this website.
Exploratorium
This website, developed by San Francisco based Exploratorium offers hands-on lessons in biology. The interactive videos with real-life examples and visual cues make learning all the more fun.
From COVID-19 to the ecological balance, important topics of biology are covered eloquently and in an easy-to-grasp approach.
So, encourage your kids to visit this website to learn and explore about biology in a fun way and at the same time inspire hope in them to visit the Exploratorium in person, once the world gets better!
Final Words
It is not easy to home-school your kids and teach them about biology without the conventional lab setups of school. However, with these highly interactive and web-based platforms, you can make learning a fun process for them.
So, help your kids find an answer to all the burning biology questions that may be in their minds, given the pandemic we are facing and start their learning sessions today!