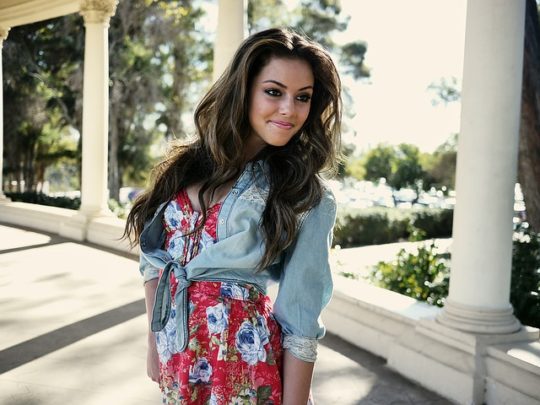 Choosing flower girl dresses are not as complex as they may seem. There are plenty of choices for your flower girl's dress these days, such as a cute floral frock design dress or a lawn dress. Thanks to the advent of bridal stores with multiples options.

However, there are still a lot of things that can go wrong with flower girl dresses. From getting a rugged fabric to finalizing a bad color option, mishaps are waiting to happen. Hence to give you a quick look at all the dos and don'ts, read this post till the end.
The Do's of Your Flower Girl Dresses
Match with the Theme: The first thing which you should do and ensure is matching the theme of the wedding to the theme of the dress. So for different types of backdrops, you must have the suiting flower girl dresses. For instance, for a ballroom wedding, you can opt for a fluffy frock or perhaps a mini gown. You need to make sure that the flower girl dresses are in-sync with the wedding theme.
Get It Approved: The approval of parents for the flower girl dress is as important as the approval of the girl. You need to make sure that your flower girl adores her dress and is looking forward to wearing it. If it may not seem too much, you may even take her for dress shopping. This way she can feel more responsible and a part of the wedding festivities. Parents will also appreciate this effort.
Find a Good Length: The length of the dress determines the comfort and the elegance of the flower girl dresses. For an older flower girl, you should definitely opt for a gown or a long silhouette and vice versa. It is also important to pair this length with comfortable shoes. You don't want the flower girls slipping and tripping, do you?
The Don'ts of Your Flower Girl Dresses
Ask for Money: The biggest no that I can emphasis upon is asking for money for the lace flower girl dresses from the parents. It is considered very rude to directly ask for the cost of the dress. If, out of courtesy the parents offer to pay, then well and good. Otherwise, you should consider this cost as your own to incur.
Get an Expensive Dress: Do not, I repeat, do not get an expensive flower girl dress. Let me explain why. Lace flower girl dresses, for instance, are very graceful and elegant. But if you invest too much in these dresses, then you will waste your bucks. Kids outgrow these flower girl dresses. After a few years, they will either donate this dress or hang it at the very back of their closet. So decide carefully.
Buy a Rough Material: Buying an affordable dress doesn't mean you'll saddle the girl with a rugged material. Having such material can cause irritation, itchiness, and frustration among these kids. If you don't want their smiles to fade, then get a dress of a soft fabric.
Wrapping-Up:
If you want your flower girls to remember the amazing wedding, then do follow the above-mentioned do's and don'ts. However, don't fret too much. Kids remember the good parts mostly.