What do I get the most excited about for spring and summer? Flip Flops. I'm a simple girl with simple needs….I need comfy flip flops. Don't get me wrong I love me a strappy sandal, sparkly crystals, wedge heels and bright colors but my go to for ease and simplicity is a flip-flop.
The Crocs Tone Skylar Flips are fitting nicely into my warm weather wardrobe. A few months back I reviewed Crocs Tone Skylar Flats and Clogs. I admitted they were comfortable but just not my style. I gifted them to my pregnant friend at the time and she loved them. I'm liking the look of the Emma Wedge too and may add them to my summer shoe arsenal.



Rob received the Bowen sneaker. This is a very different shoe than he's used to wearing. Rob is a tried and true sneaker wearer but is actually liking his Crocs. They are comfortable and go really well with jeans and khakis. To me the Bowen isn't a sneaker but instead a good looking, grown up casual shoe. It doesn't resemble a typical Croc; that's a good thing for me.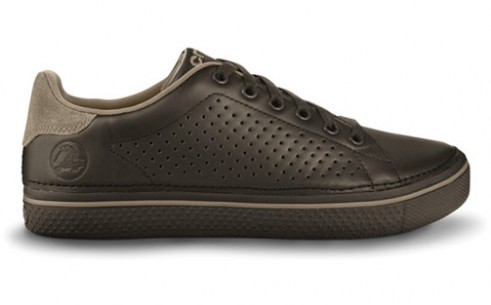 Hands down, Crocs are comfortable. Not all the styles are my taste but I know why people love them so much.