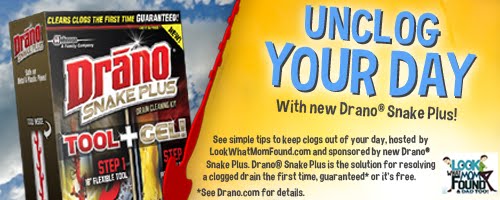 What's for Dinner? I hate this question. What I hate even more is when I have to say, "I don't know." There is nothing more stressful than scrambling at 4 p.m. with no defrosted meat, no prepped veggies and a clock ticking down. For years I've made great strides in doing a meal plan and grocery list to match so we have very few last second runs during the week.
There have been many methods that I've tried:
Meals on index cards
Random searches online
Spreadsheets
Stack of cookbooks with recipes flagged
What works best for me is a simple piece of paper with each day of the week listed and the meal that is planned. If I'm extra motivated I will use a calendar and plan 2-4 weeks at a time. We tend to eat the same meals: tacos, pasta, grilled chicken and pizza but each week I like to add in a new or revised recipe. Last week's "new recipe" was Chicken Marsala. We made the investment into some quality wines, added mushrooms to the grocery list and enjoyed something new. Adding a new meal expands the kids' taste buds and gets us out of dinner ruts.
Along with the meal plan we always have old standbys for those nights when things just don't go as planned. Sometimes it's ordering from our favorite pizza place, sometimes it's pulling frozen meatballs from the freezer to whip up a quick batch of spaghetti. The meal plan is a guideline to keep us organized during our busy days.
Ultimate Unclog Your Day" Drano® Snake Plus Giveaway
How do you avoid meal time madness? Help others make their family meal time run smooth by sharing YOUR tips and tricks. And to help unclog other parts of your day beyond meal time, we are hosting the Ultimate "Unclog Your Day" Drano® Snake Plus Giveaway. To enter, simply comment below this post to share with us your own tip, trick or idea for a chance to win 1 of 2 $1,000 gift certificates redeemable for a consultation with a professional organizer, a home cleaning service and/or a gift certificate to a major home retailer, provided by Drano®. Use the gift certificate to buy home organizing products to keep your home clog and clutter free!
Follow Mom (@LkWhtMomFound) and Dad (@anddadtoo) on Twitter and tweet this giveaway 1 time per day. For the tweet to qualify, please leave a link to each Tweet on this blog post (not the other blog posts). You can tweet one of these three messages to qualify:
Want 2 #unclogyourday? Visit @lkwhtmomfound @anddadtoo for chance to win $1,000 prize to organize your day! Rules: http://bit.ly/npKWGB
Drano and @lkwhtmomfound @anddadtoo want 2 #unclogyourday! Enter for chance at $1,000 prize! See rules: http://bit.ly/npKWGB
Check out @lkwhtmomfound @anddadtoo for a cool contest. Unclog your day w/ a $1,000 prize! See rules: http://bit.ly/npKWGB
Subscribe to LookWhatMomFound…and Dad too! via email or RSS feed, bottom of page.
To receive these extra opportunities for entries, you must first leave a comment describing ways to unclog your day on the blog post.
Your entries must follow the linked rules or they won't be eligible for prizes. This contest ends 11:59 pm, September 13, 2011. The winners will be emailed and will have 72 hours to claim their prize. For complete rules please read the Ultimate "Unclog Your Day" Drano® Snake Plus Giveaway Contest Rules.
Drano® Snake Plus
The new Drano® Snake Plus can help you unclog life's toughest messes. Drano® Snake Plus is a brand new, innovative product that resolves the toughest clogs the first time, guaranteed or it's free!* Drano® Snake Plus combines a flexible, easy-to-use 18-inch tool with a powerful pro concentrate gel, the thickest and most powerful gel from Drano® that clings directly to the clog, quickly dissolving it.
Drano® wants to help families everywhere unclog their days to enjoy more quality time with family and friends. Thanks to Drano® for sponsoring this fun campaign.
*see drano.com for more details
Disclosure: LookWhatMomFound.com is working with SC Johnson to help get the word out about the new Drano® Snake Plus. We are paid to write about Drano® Snake Plus, but our thoughts and opinions are all our own.