Ever since school started Shae has been sporting headbands. Since her hair is still short it doesn't hold a ponytail and she hates barrettes. I did the simple route and glued some fabric flowers to existing headbands but wanted to do something special, more elaborate to dress up her everyday outfits. I took to Pinterest and found a few ideas and tutorials.

Polka Dot Fabric Flower Headband
Supplies
7- 3 1/2 inch circles (sheer polka dot fabric)
4- 2 1/2 inch circles (sheer black fabric)
1- 1 1/2 inch circle (white felt)
hot glue
coordinating button, rhinestone, bauble of choice (if desired)
black headband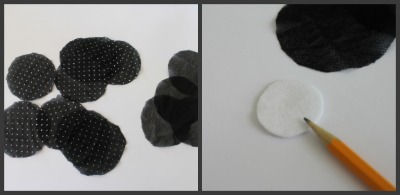 Directions
I've been holding onto a shirt that used to be Sabreena's. It's about 5 years old but it was so pretty I knew I could use it for something. Shae used it for dress up for a while but this was it's perfect new life.
All measurements are approximate. I cut all the circles using a random cup. Since the fabric was very stretchy I was careful not to pull. Don't worry about the uneven edges, they won't be seen.
Start by placing your white felt circle in front of you. Following the step by step instructions below, fold your circles in half then in thirds.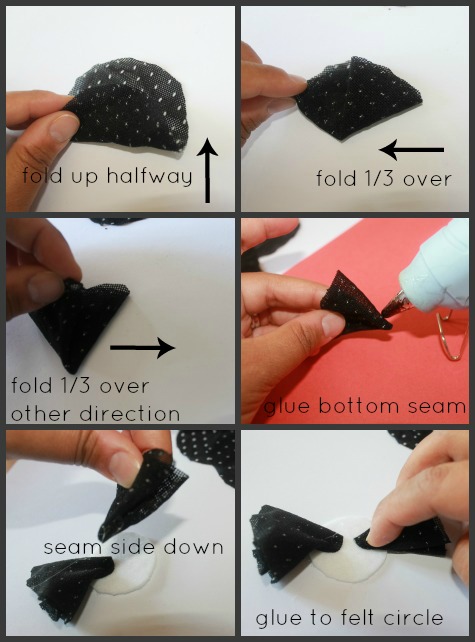 Glue the seam side down onto your white felt, halfway across. Go all the way around, alternating fabrics/designs. The end result should be 8 glued circles, each color/design making an X pattern.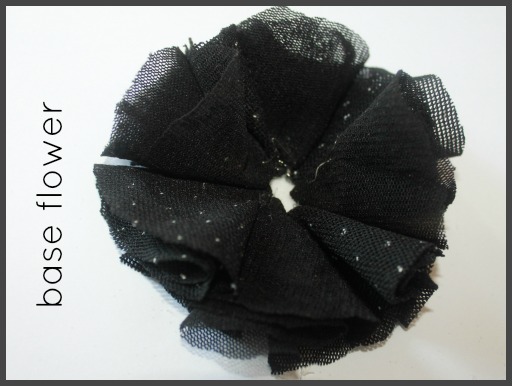 Let this dry thoroughly then glue the remaining 3 circles in top of the already constructed base. This gives a bit of height and fluffiness.
Add your center button or bauble is desired. Glue the felt bottomed fabric flower directly to the headband, off center. Done.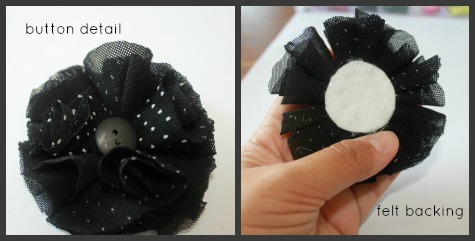 I'm doing these flowers with all types of fabric scraps I have tucked away. Quarter Flats are a great way to get multiple headbands made for a very very cheap price. These can go on sale for as low as $1.
*If your fabric has a right and wrong side you might have to fold them a specific way. The bottom base should be folded with the right side inside the flower. The top layer should be folded with the right side showing outside.