Doing some blog hopping the other day I came across this post from WAHM BAHM, Yvette Mueller. I love these kinds of posts. I love learning about others that I read and love revealing information about myself. So I'm stealing it 🙂 Here goes.
1. WERE YOU NAMED AFTER ANYONE?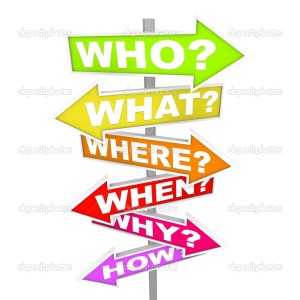 I don't believe so. I think I was almost a Melissa or Jennifer though.
2. WHEN WAS THE LAST TIME YOU CRIED?
I cry a lot. I cry when I frustrated or mad, and it doesn't help that I'm really emotional. I hate that about myself. i cried the other day watching a video on YouTube about a father/daughter dance at a wedding.
3. DO YOU LIKE YOUR HANDWRITING?
Heck no, it's terrible.
4. WHAT IS YOUR FAVORITE LUNCH MEAT?
I'm not a huge lunchmeat eater but sometimes I crave a simple ham and cheese with mayo or BLT.
5. DO YOU HAVE KIDS?
3, Sabreena, Shaun and Shae
6. IF YOU WERE ANOTHER PERSON, WOULD YOU BE FRIENDS WITH YOU?
Yes, I'm a good friend.
7. DO YOU USE SARCASM A LOT?
All the time, but I'm not now, honestly
8. DO YOU STILL HAVE YOUR TONSILS?
Yes
9. WOULD YOU BUNGEE JUMP?
No, I don't like the feeling of being out of control
10. WHAT IS YOUR FAVORITE CEREAL?
Corn Pops, used to be called Sugar Pops.Can't even bring them in the house.
11. DO YOU UNTIE YOUR SHOES WHEN YOU TAKE THEM OFF?
No, not even when I put them on LOL
12. DO YOU THINK YOU ARE STRONG?
Yes but I'm emotional which can be mistaken for week.
13. WHAT IS YOUR FAVORITE ICE CREAM?
Butter Almond from Breyers
14. WHAT IS THE FIRST THING YOU NOTICE ABOUT PEOPLE?
Clothes and shoes
15. RED OR PINK?
Pink. I'd definitely wear pink before read
16. WHAT IS THE LEAST FAVORITE THING ABOUT YOURSELF?
My weight. i'm unhappy with it but too lazy to do much about it.
17. WHO DO YOU MISS THE MOST?
My mommom passed away almost 4 years ago. I think about her all the time. I miss my grandmother too. She lives far.
18. WHAT IS THE TECHNIQUE THAT YOU NEED TO WORK ON THE MOST?
Focusing on my to-do list. I make a list every day or so and often write the same things. I often get caught up in other things (like this post)
19. WHAT COLOR SHOES ARE YOU WEARING?
brown slippers
20. WHAT WAS THE LAST THING YOU ATE?
bbq pulled chicken
21. WHAT ARE YOU LISTENING TO RIGHT NOW?
Earth Wind and Fire
22. IF YOU WERE A CRAYON, WHAT COLOR WOULD YOU BE?
Blue, its considered a neutral but not a boring neutral
23. FAVORITE SMELLS?
Bacon, clean baby, coffee brewing, fresh bread baking
24. HOW IMPORTANT ARE YOUR POLITICAL VIEWS TO YOU?
Not as important as my personal ones.
25. MOUNTAIN HIDEAWAY OR BEACH HOUSE?
Beach House, having one is a goal one day
26. FAVORITE SPORTS TO WATCH?
i guess football if i had to choose
27. HAIR COLOR?
Real, dark brown with lots of gray. Manipulated is Soft Black
28. EYE COLOR?
Brown
29. DO YOU WEAR CONTACTS?
nope
30. FAVORITE FOOD?
Pizza
31. SCARY MOVIES OR HAPPY ENDINGS?
I hate happy endings in movies, clique chick flicks or romances added to actions movies annoy me but I HATE horror movies.
32. LAST MOVIE YOU WATCHED?
Flight with Denzel Washington
33. WHAT COLOR SHIRT ARE YOU WEARING?
Gray
34. SUMMER OR WINTER?
Summer but prefer Fall
35. FAVORITE DESSERT?
cake
36. STRENGTH TRAINING OR CARDIO?
Cardio, I do occasionally run (fine its been a few months) and do Just Dance
37. COMPUTER OR TELEVISION?
Computer, I'm a blogger
38. WHAT BOOK ARE YOU READING NOW?
haven't started it yet but just downloaded The Beggars Daughter
39. WHAT IS ON YOUR MOUSE PAD?
Lockheed Martin, no clue where that came from
40. FAVORITE SOUND?
seagulls, means we're at the beach
41. FAVORITE GENRE OF MUSIC?
No 1 favorite, don't like country though
42. WHAT IS THE FARTHEST YOU HAVE BEEN FROM HOME?
Texas
43. DO YOU HAVE A SPECIAL TALENT?
Don't' think so
44. WHERE WERE YOU BORN?
Philadelphia
45. WHERE ARE YOU LIVING NOW?
Delaware
46. WHAT COLOR IS YOUR HOUSE?
Brick and Cream
47. WHAT COLOR IS YOUR CAR?
Red
48. DO YOU LIKE ANSWERING 48 QUESTIONS?
Yes, that was easy
Got your own answers? Let me know if you post this list, I'd love to learn more about you.