Can you imagine the amount of clothing we have to buy each season? This means I'm keeping track of brands that are classic and durable while still be being fashionable.  Tea Collection is always at the top of my list.  Their most current collection, South Africa is my favorite so far.  The bright hues of pink, orange and blue are perfect for the upcoming spring season.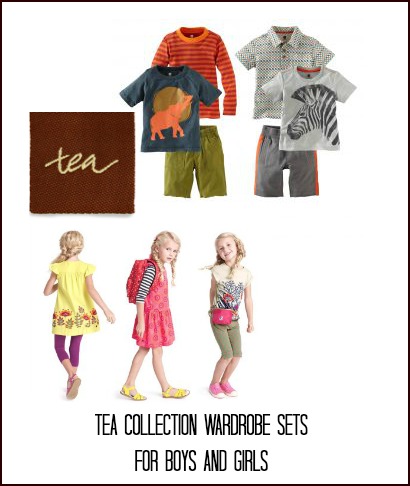 Tea Collection is smart with their brand. They stick to basic silhouettes but integrate fun details and new fabrics for each season.  This allows me to know what looks good and fits well year after year which means less guessing and less unworn clothing.
The wardrobe sets are the best thing for moms like me, indecisive. I'm that person that loads up a shopping cart with individual pieces than struggles to complete outfits at the end of the day.  The wardrobe sets are put together to complement each other and pieces from other collections.  Stripes and flowers go together so well!.
If you ever have a question about fit, proportion or styling visit their Facebook page or the product page on TeaCollection.com.  They respond to all questions with expert advice.
Take a trip to South Africa and see what inspired their newest color scheme and designs.