People say that March and April are the two worse months of the year due to tax season.  I guess in a way I can agree but in my mind it's something that needs to be done regardless of how horrible it's going to be so I just try to muscle through it as fast as I can so that I can put it behind me for another year.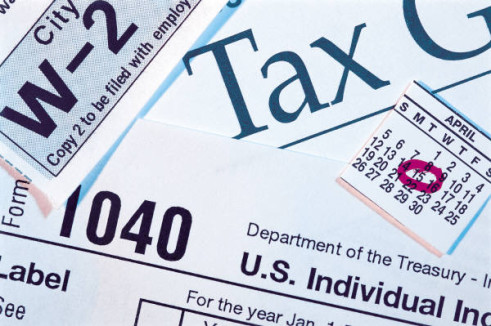 Just remember that tax season is when ALL of your most important information is all in one place so you need to be extra careful and make sure your tax information doesn't fall into the wrong hands leading to identity theft.
Here are a few tips you should try and remember this tax season:
There are hundreds if not thousands of tax prepares that claim they can check current as well as past tax returns to get you the largest refund.  Make sure the person you get to check your returns is legit and belongs to a reputable tax firm.
While doing your taxes at home never leave all of you important tax documents laying out in the open.  When you are finished with your taxes be sure to secure your documents.
Make sure if you are searching for tax forms online to only search www.irs.gov.  Any other site could be phishing for your personal information.
NEVER carry your social security card with you.  Always keep it in a safe place at home.
Keep important documents locked in a safe if possible.
Buy a shredder and shread any documents that you no loonger need that may contain your personal information.
Now that tax season is in full swing be sure to keep your eyes open and your guard up to identity thieves and even more so once the tax season is over.  Thieves will be hoping that once tax season is over you will let your guard down which will allow them to steal your identity without any fight.  Don't be that person.
Also, don't forget to play the LifeLock for Life Sweepstakes on Facebook where all you need to do is "LIKE" LifeLock on Facebook then visit the LifeLock for Life tab and begin playing by answering different questions for great prizes. For the month of March/April the questions will be focusing on tax time so make sure you play every week for a chance to win some really cool prizes.
Be sure to follow LifeLock on Twitter, Facebook and Google +
I have received compensation for my participation as a LifeLock Ambassador but ALL opinions are my own.