As if I needed another reason to love Jon Bon Jovi. The Soul Kitchen in Red Bank, NJ is a restaurant that is truly giving back to the community thanks to Dorothea Hurley (Jon's wife) the Jon Bon Jovi Soul Foundation.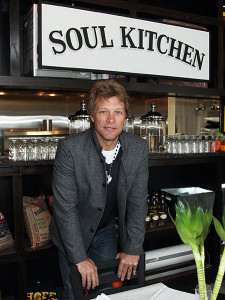 "Our vision here at Soul Kitchen is to serve healthy, delicious, and when possible, organic meals. At the Soul Kitchen you will notice there are no prices on the menu and you might have been seated with someone you don't know. Customers pay the minimum donation or volunteer in some way to earn a voucher for a meal."
The Jon Bon Jovi Soul Foundation has come up with an awesome idea of bringing together all walks of life for a common goal, to feed our community. The Soul Kitchen opens its doors to everyone, everyone eats regardless of their socioeconomic status. Everyone is fed a delicious, nutritious and fresh meal with ingredients that are harvested locally and organically when possible. Everyone pays. You either pay the $10 donation per meal or you pay it forward with some volunteer work at the restaurant. If you are in a position to pay more than the minimum donation, that goes towards feeding others in the community. This is a win win for everyone.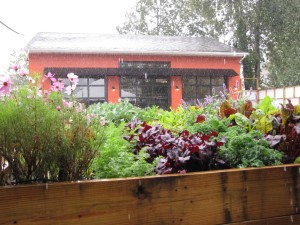 If you're in the North Jersey area pay the Soul Kitchen a visit. No reservations needed, sit with friends, make new friends, enjoy a meal that will benefit others.