This is a sponsored post but all opinions are our own!!!!
I love test driving vehicles and I especially love test driving Kia vehicles.  A  while back I had the opportunity to drive the 2013 Kia Rio SX 5DR for a week and let me tell you that was a really fun car to drive.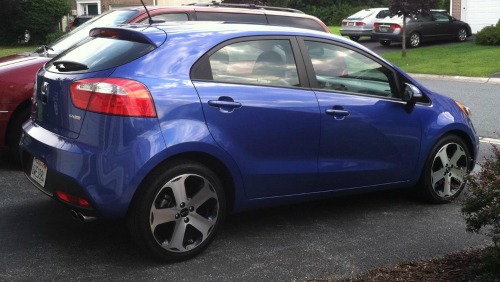 We are a family of five so the 2013 Kia Rio SX 5DR isn't quite big enough for my entire family but this would be an awesome first car for Sabreena.  The Rio that I drove was loaded with satellite radio, navigation, leather seats, push button start and a ton of other awesome features.  It was awesome on gas with an estimated EPA combined city/highway of 31 mpg.  The week I had this car I was driving to Brigantine for work which was 80 miles one way so needless to say I was extremely happy with the gas mileage considering I was driving about 160 miles round trip each day.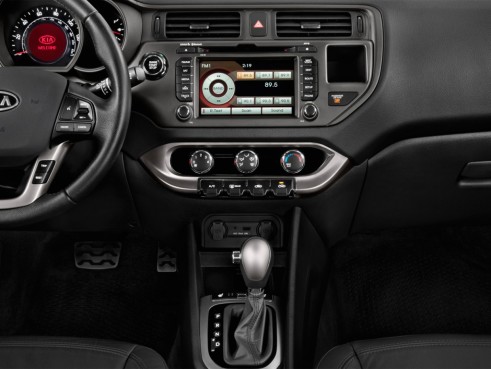 The Kia Rio SX 5DR had a very smooth ride as well as very nice pick up for such a small car.  The leg and head room were very nice as well which is important to me considering I am 6'3.  Overall the Kia Rio SX 5DR had everything I could ask for in a car and a lot more.
A few nights while we had the Kia Melinda and I would just take a ride to get out for a little while and enjoy the car.  We really didn't have anywhere to go but we had a nice new Kia that looked good and we looked good in so we wanted to show it off.  We did have one guy tell us that he really liked the car and that Kia has come a long way in their design and I couldn't agree more.  The Kia Rio SX 5DR is really sporty and the one we had really fit the bill.  Nice rims, awesome interior, what more could you ask for in a vehicle.
Overall my experience with the Kia Rio SX 5Dr was 5 stars and I would recommend this car to anyone looking for a vehicle that could accommodate four people.