I love to shop but I especially love to shop thrift and consignment. I have no problem with used clothing and accessories or even decor for the home, that's why soap was invented. So when I was introduced to Swapdom I was intrigued. Swapdom intends to make trading clothing and accessories easier between groups of people.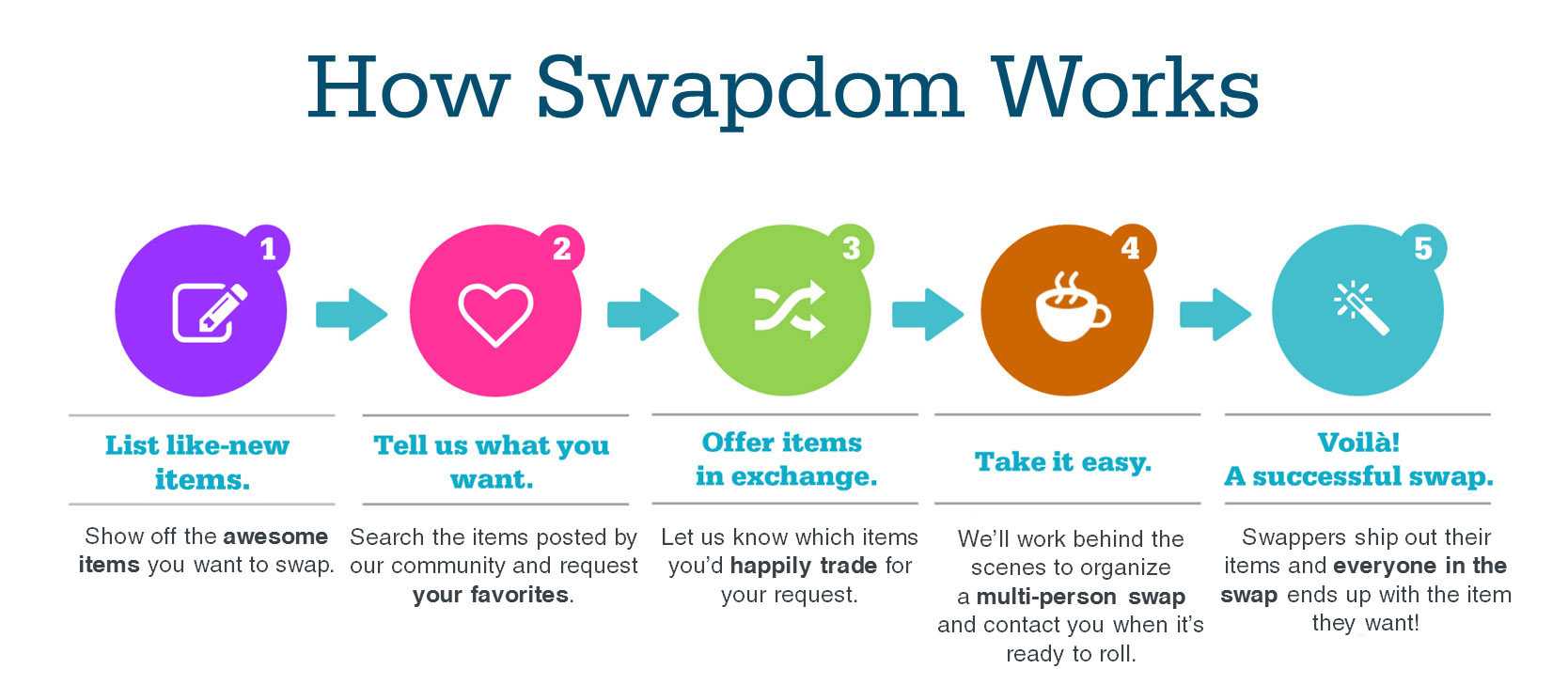 In traditional swaps, Megan might want something Alex has, but Alex isn't interested in Megan's items, so no swap is made. Alex does however, want something Doris has.
At Swapdom, we connect Megan to Alex to Doris and circle back to Megan, so everyone gets what they want.
All you have to do is tell us what you'd offer for your requested item and ship it off once we find a swap.
Couldn't get any easier, really!
Swapdom – How it works from Swapdom on Vimeo.
With Swapdom you search among the uploaded images and find what appeals to you. Shop for what you like and then offer items you want to let go of. Swapdom then works behind the scenes to match up the offers and requests and in the end you wind up with something new to you to relove.
Right now I have 8-10 items uploaded that I cleaned out from my closet. Some of them I've never worn, worn a couple of times and some I just won't wear anymore. Everything is in great condition. Swapdom isn't just for me though. They've recently started a kid's swap section too.This section lets you purge your child's closet of outgrown items in search for something new.
The swap process isn't quick though. It could take at least 10 days to find that just right circle of swaps. Be patient, keep your items uploaded and offered, you aren't using them anyway right.
For the month of March Swapdom has announced the Befriend a Trend Contest. For the entire month of March, we're giving away a $25 Etsy gift card per week to one lucky, randomly selected person who shares a Swapdom item that embodies the spring trend they most want to try. Get the details here, and good luck!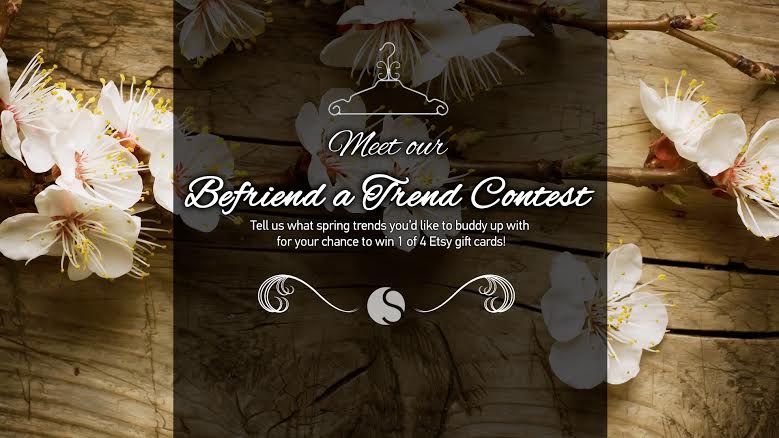 Embrace your inner fashionista and start a swap on Swapdom today.