There was a time recently that I had a little obsession with skeleton keys. Rob got me a really pretty necklace a couple years ago through Etsy and I started collecting them from vintage shops and flea markets. So I had a collection of keys. Now what. I wanted to display them, show them off, admire their tarnished and rusty appearance.  So this Skeleton Key Shadow Box was made.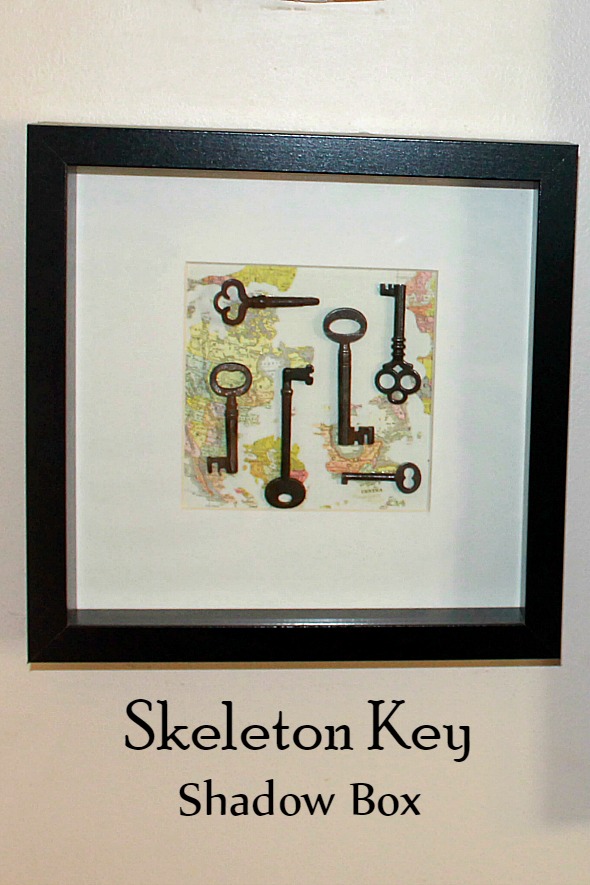 I bought the shadow box frame for a few dollars from Ikea I believe. Everything there is so cheap it definitely wasn't a wallet buster. The keys were bought over many shopping trips but I would estimate I spent $15 on the all of the keys. The scrapbook paper came as part of a gift from ACMoore so that was free.
I spent more time arranging the keys in than anything else. The shadowbox came together quickly.
Supplies
Shadow Box or Frame without glass
Scrapbook paper, old map or music paper
Skeleton keys
Adhesive ( I used E-6000)
Directions
Start playing with the placement of your keys.  I had way to many to fit in the shadowbox but was able to fit a good amount in the small space. Play with sizes and direction to get something that is pleasing to the eye.  Then play with different backgrounds. Arranging your keys on the glass and sliding different papers underneath makes this step super simple.
I went with a 6X6 map with a vintage feel. It fit the area that I planned on hanging this and to me felt like the best fit. Wedding music or a favorite poem would be great choices too.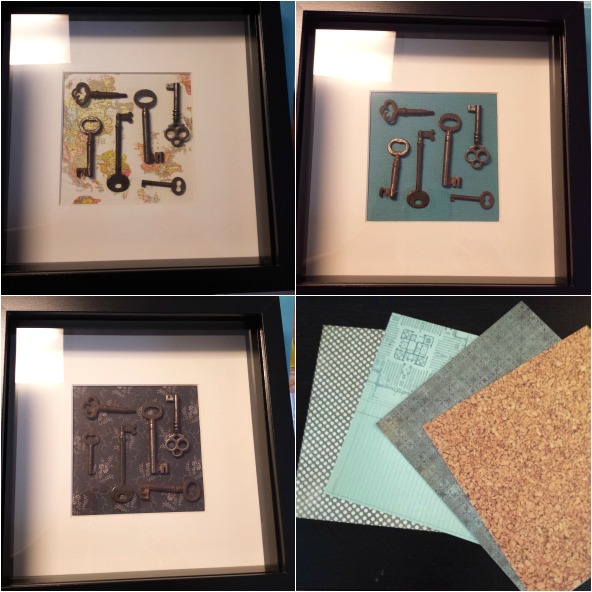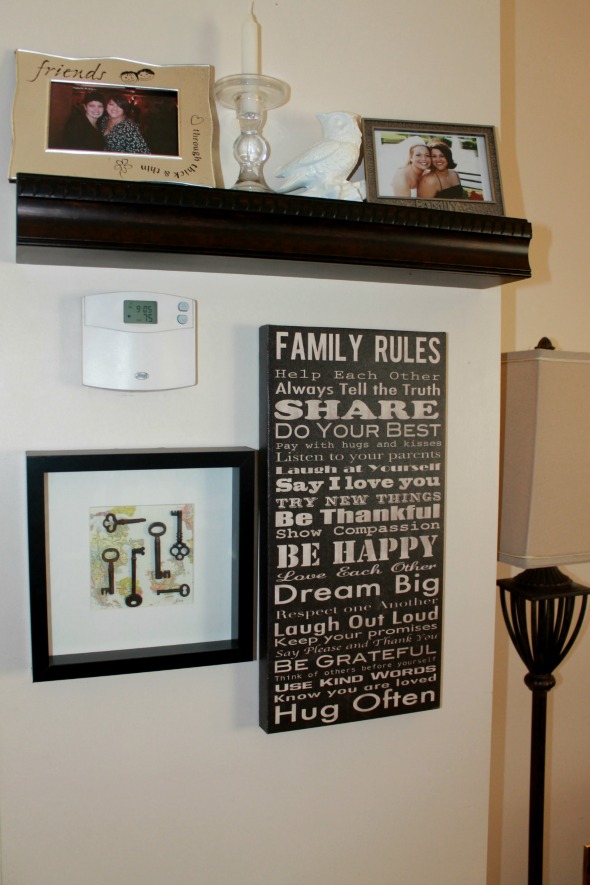 Take a picture of your arrangement then using a quick drying glue start placing your keys in their spot on the paper. Let the keys set for 1 hour then put your frame back together and hang.
I love old thing but I have to find ways to incorporate them into my cookie cutter home. This shadow box can be done with anything you're collecting.