Creating meals and desserts from scratch might be the the best way to nourish your family but who really has time to home cook every single meal. Even though I work from home, meal plan and enjoy cooking and baking I can't prepare everything for a meal homemade. When I can I do but when I can't I doctor up store bought ingredients to make my own. These little cheats are a great way to create meals that are your own but without the hassle of too many pots, pans and ingredients when you're low on time, budget and even interest.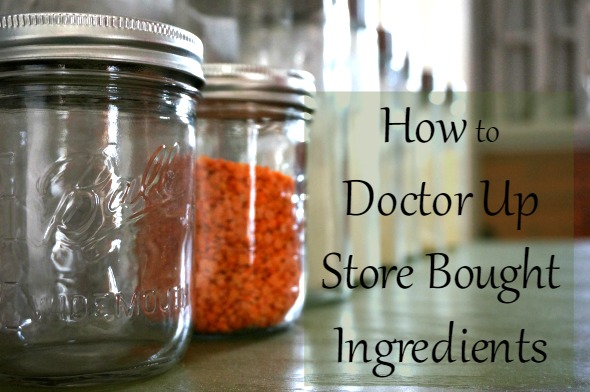 I know my family would love the taste of a long, slow simmered tomato sauce for our pasta dishes but I just DON'T want to babysit something like that so I opt for my kitchen hack instead.
Create a wonderfully Spicy Pasta Sauce using what comes in a jar as a base. It's easy to make it all your own with the addition of herbs, vinegar and browned meats. My little trick is to saute a lot of garlic, 5 cloves, in 1/4 cup of olive oil and 2 tsps of butter over low heat so it doesn't burn. Let that go for a couple minutes, add 2-3 pinches of red pepper flakes, 2 tbsp of red wine vinegar then your jarred sauce. These couple little steps gives your sauce a whole new depth of flavor with very little effort.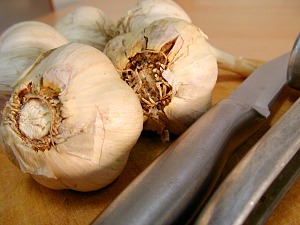 With Holidays centered around the dining table you want to serve dishes that you are proud of. Boxed Stuffing mix can easily be elevated with the addition of sauteed diced veggies, chopped apples and cooked crumbled sausage. No one has to know you took a shortcut.
Instant Mashed Potatoes are not my favorite dish. I always have them on hand though. They make a delicious thickener for soups and stews and bulk up homemade smashed potatoes when I'm short on ingredients but making them taste good on their own takes a few extra steps.  Start with a flavorful stock instead of water and don't be afraid to increase the butter to 4 tbls as well as 1/4 cup of sour cream. To get an extra creamy feel skip them milk and go for heavy cream.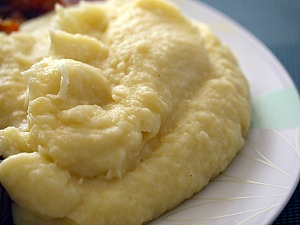 While we LOVE to use our smoker for pulled pork and wings and brisket I'm not big on BBQ Sauce. That doesn't mean everyone else in my house isn't. This means we always have bottled stuff in the house. This is one of the simpler things to spruce up.  With the addition of hot sauce, honey, Worcestershire and molasses you can prepare something that no one will ever expect came out of a bottle.
Homemade baked goods are the best things are earth, that is until it is you having to make them. There was a time when I loved baking cakes from scratch but these days I just don't have the time. This goes for Frosting. Buy  what you can from the store and give a simple vanilla flavor a new life with the addition of 1/2 cup creamy peanut butter, pinch of sea salt and a drizzle of heavy cream.  Chocolate frosting can be made better with non other than MORE chocolate. Mix 1/4 cup melted chocolate and 1/2 cup powdered sugar till you get the right consistency.  For a more gourmand experience top your sweets with chopped nuts, coconut or even chocolate chips.
A $.69 box of corn muffin mix is hard to pass up so don't. With the addition of a 6oz plain or vanilla yogurt you'll end up with a sweeter moist Cornbread.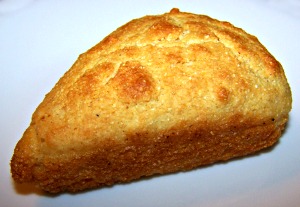 If you went through all the trouble of making a beautiful roast chicken you should also serve a delicious Gravy on the side. Start with caramelized chopped onions and garlic, crushed thyme and pan drippings and top that off with a jarred gravy of choice to ensure you have plenty.
There was a time when Shae didn't like my homemade mac and cheese. This broke my heart but she was little so I knew it would just take a little time to change her taste buds. In order to get the rest of the family to eat boxed Mac and Cheese I doctored it up by adding 1/2 cup shredded cheese and whole milk. This 2 little changes make a huge difference, enough to get the rest of the family to eat it once in a while. For a bigger treat top the prepared dish with bread crumbs and toss under the broiler for 2-4 minutes for a crisp crust.
This are just some of the shortcuts we take on our home. What do you do to get through meal time when time is of the essence? What is your best kitchen hack?