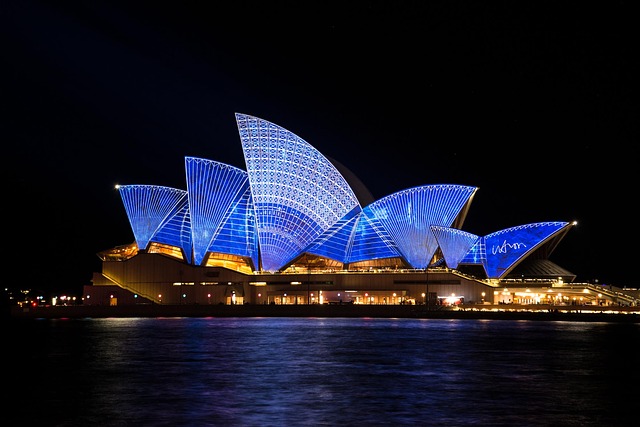 Heading to Sydney on your next travel adventure? Read below for our tips on where to eat, play and get around in one of the world's most liveable cities.
If planning a road trip to the Blue Mountains, you'll be pleased to know it's only an hour drive from the heart of Sydney. This makes it a good day trip option. You might want to head into the National Park or to Echo Point to find some great walking trails. Leura is a great heritage town to stop for lunch, shopping and the rather epic Toy and Railway Museum. If you'd prefer to take in the lush scenery, hiring a Sydney bus and driver takes the hassle out or renting your own car or being stuck on a group tour.
Staying around the urban centre, Sydney is famous for cultural attractions. Take in a show at the world renowned Sydney Opera house, or time your visit to attend one of the many outdoor concerts or live performances that are held in warmer months. Of course, you'll also need to take in the Sydney Harbour Bridge which can be climbed with specialist gear and a booking will take around 3.5 hours. If you prefer an experience with less altitude, grab a ferry ticket and see the harbour by sea.
For eclectic and delicious dining options, Newtown's many eateries cater to all tastes. You'll find classic pubs, cocktail bars, delis, and restaurants serving various Asian, European and modern Australian options. If you're not from Australia, know that many Sydneysiders take brunch very seriously. So make time to head out for breakfast on an empty stomach and enjoy the first meal of the day in style, many places offer all day 'breakfast' so you can also have a sleep in.
If you love an Australian soap opera, consider attending the official Home and Away tour. Not only do you get to see various famous filming locations from the long running series, but you'll also get a nice beach break as you check out Palm Beach which is home to the show. This is another day trip option as it only takes an hour to get to Palm Beach from Sydney.
For lovers of Australian wine, the Hunter Valley is another great location to visit. At a two hour drive, you may wish to do a day trip or stay for a long weekend, eating and drinking at an array of award winning vineyards. For a luxury option, you should consider treating yourself to a helicopter tour, or perhaps hiring a horse-drawn carriage. In the Hunter Valley you'll find the acclaimed Tyrrell's Vineyard known for their iconic Semillon, as well as Audrey Wilkinson, McGuigan Wines and Brokenwood Cellar. These days there is also a thriving brewery and distillery scene. Try microbrewery the Hunter Beer Co, Matilda Bay or IronBark Hill Brewhouse for all your handcrafted beer needs. Finally, Hunter Distillery is another award-winning producer of all things spirits, including chocolate vodka, liqueurs and schnapps.