It's no surprise The Wildwoods, NJ was Named the best seaside amusement park in the world by Amusement Today. For as long as I can remember The Wildwoods have been a summer destination for our family and so many of my friends. A visit last year after a many year hiatus reinvigorated the love we had for the amusements up and down the boardwalk. The name synonymous with the Wildwoods is Morey's Piers & Beachfront Water Parks. They've been a staple to the shore since 1969 and still going strong.
The 2016 season starts with the grand opening of Mariner's Pier on Saturday, March 26 and annual Easter celebration on Sunday, March 27.
Families are invited to hop over to the pier starting at noon on Easter Sunday for special activities including pictures with the Easter Bunny from 12:00pm to 3:00pm at the Parents Pavilion located behind the Carousel. Children 12 years of age and younger can pick an Easter egg for a chance to win an assortment of fun prizes, ranging from stuffed animals and Curley's Fries buckets, to one-day pier passes and water park passes. Two lucky participants will win the grand prize of a Morey's Piers 2016 Wild Pass.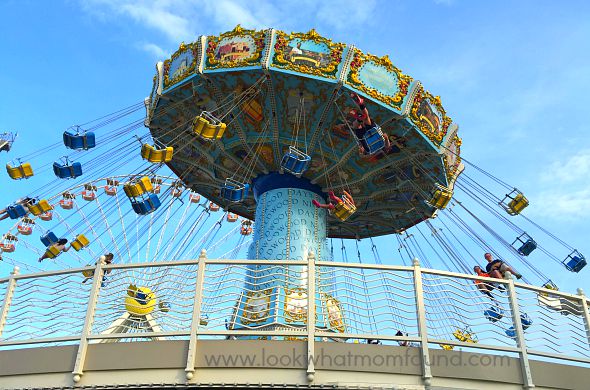 Morey Hotels & Resorts' "Bunny Hop Doo-Wop" package available on March 26, 2016 offers travelers an Easter weekend at the shore that includes:
One night accommodations at The Starlux or Blue Palms Resort
15 percent off at the following food outlets: Jumbo's, Taco Joint, La Bakerie, Mama's Kitchen, Waffle and Ice Cream and Fritz's
One game voucher valid for three free games at any game kiosk on Mariner's Pier
A standard king room starts at $95 per night at Blue Palms Resort; double rooms at the Boardwalk Bungalow at the Blue Palms Resort start at $109 per night. A standard room at The Starlux starts at $118 per night. Rooms are subject to availability; price does not include hotel tax. To book the "Bunny Hop Doo-Wop" package, visit http://www.moreyspiers.com/easter and use the code EASTER.
Guests can take advantage of savings by visiting http://www.moreyspiers.com/springsale and get more information on the Wild Pass member program visit http://www.moreyspiers.com/wpm.