Los Angeles is the city of dreams. It can offer a lot to any person who walks by and has been the center-point for the intermingling of many cultures. The cultural potluck of L.A. also creates a pretty great place to meet your family and enjoy yourselves. If you live nearby and want to do a local tour, Los Angeles offers you almost every kind of entertainment in a nutshell. So, whether you're trying to mingle with the uncles you've avoided calling for a while, or with sisters that have moved far away, there's no better place than this city to meet up with them, and check out the different things together.
Remember, there are very few things in our lives that's as important as our families. Considering that, it should be your primary priority to talk and mingle with them as much as you can. There's nothing more sorrowful than seeing your family fade away before you before getting a chance to get together. Now, family getaways can be a difficult task to navigate, so, we've organized a small list which you can check off as you plan your family reunion.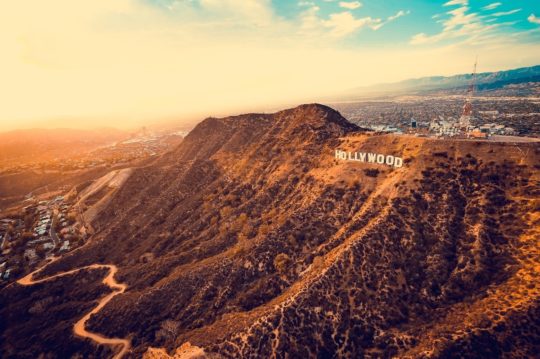 1. Book a vehicle
So, you've done the hardest part already. You called up all your family members, got them together and they're gearing up for a reunion. The first step is of course to book transportation. Remember that Los Angeles can pretty be crowded even on normal days, so, your best bet is to book a bus to avoid the confusion multiple vehicles create. Plus, when you book a Los Angeles charter bus with a driver, you get a chance to play around and converse with your family as you go round the city also.
Check out what kind of bus you might need, and go forth with organizing the rest of the tour. Make sure to talk with your professional driver from the get-go and make sure that your account for any traffic snarls that might happen.
2. The venues
Family-friendly venues can be a bit tricky to navigate depending on the age of the family you're bringing. Adult-only spaces are automatically out because you'll most probably have kids traveling with you, and it's unfair to not include them in a family trip. So, here are some venues you can see.
Santa Monica Pier – Get cotton candy and roam around in the sun when you hit this pier. With an entire amusement park growing around the boardwalk, this is the place where you can enjoy. Once you've visited all the attractions, get to the pristine beach and rest as you strike up a conversation about the old days.
Hollywood Sign – The huge Hollywood sign is the defining picture from Los Angeles. If you want some real bonding time, plan a normal hike through the area and visit the letters, the renovated sign makes for a wondrous time.
J. Paul Getty Museum – The museum has been at the center of a lot of appreciation over the years. Walk through the lanes of history and find the medieval manuscripts i this museum.
There are many venues for you to explore as you go through the city, so, plan according to your budgetary needs and the time you're getting.
3. Plan activities
The hardest part of keeping a family reunion on track is definitely keeping the kids in check. Now, there are several tactics we could follow to make sure they're always entertained. However, the best way to keep them in check is to plan activities from long ago.
Make sure to have some games planned before you start. You can arrange small sessions of board games during travels, or scavengers hunt where different treasures are placed with different family members. The kids will bridge any gap that might've widened so, that's a plus to look forward to.