Bedroom furniture is an essential aspect of all bedrooms. The bed itself is the centerpiece, so everything that surrounds it is also vital. The bedside table stands right next to the bed, which means that it adds to the impression of the room's centerpiece.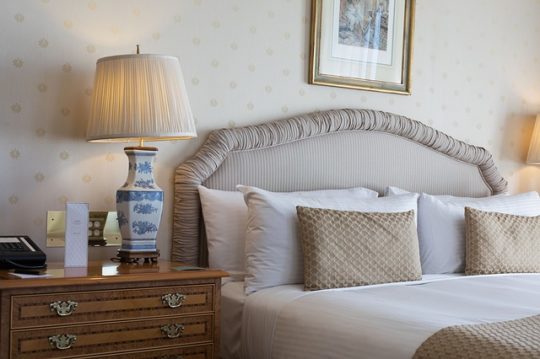 There are many types of bedside tables, and they come in different styles and designs. If you purchase a bedroom set, your bedside table will probably match the bed, dressing table, closet and everything else that comes with it. If you are looking for something different that will suit your needs, then you may have to consider the available options more carefully. Here are a few factors to consider before making a purchase decision:
STORAGE
If you don't have a lot of space in your bedroom, but you need some more to store little personal effects, a bedside table can come in handy. Those with many shelves are ideal as you can use them to store personal items such as jewelry and underwear. They will be more expensive, but in the long run, they should save you a good amount of money on storage. These can also double up as small dressing tables if they come with mirrors and you can organize your room much better.
SPACE
Bedrooms are not always spacious. If you have a lot of things in the bedroom, it may be hard to create more space for any more furniture. In such a situation, a small but tall bedside table with few or no shelves will be ideal. It can ideally just be used as a nightstand. You can even get one with a mirror to double up as a smaller dressing table.
On the other hand, a shorter table will be a good idea. You can get two, one for each side of the bed. In general, however, bedside tables with drawers and kids chairs and recliners with storage are cost and space savers. This is especially the case for new mothers who need to reach out for things in a short notice or place a nappy backpack or a diaper somewhere within reach.
BEDROOM DECOR
While you are at it, you can also get a bedside table that matches the rest of the bedroom furniture. This will help create harmony with the rest of the bedroom decor and reflect your taste without looking out of place or clashing with everything else.
For instance, if you are a metal fan, and everything in your bedroom is designed in that fashion, then a wooden stand would definitely look out of place.
EASE OF ACCESSORIZING
Do you want to customize your bedside table or accessorize it to suit a style that you can't find online? Then choose one that is easy to change. You can get a plain white table and stick gems in a lovely pattern to match the one you made on your bed's headboard.
Don't, however, strain the table. It's only meant for small items such as a lamp, alarm clock, or storage of small items such as jewelry that you will need in bed or you'll need to put away in a hurry.
In conclusion, a bedside table should be chosen to suit your space, storage, and style needs. Remember it reflects on the bed and generally gives the first impression of the entire bedroom.