They always say that if you do something you love, you'll never work a day in your life. Well, for many people, that love is animals. Being around animals can be a highly fulfilling career choice with many benefits. Just make sure you choose the right one.
The Best Job Positions for Animal Lovers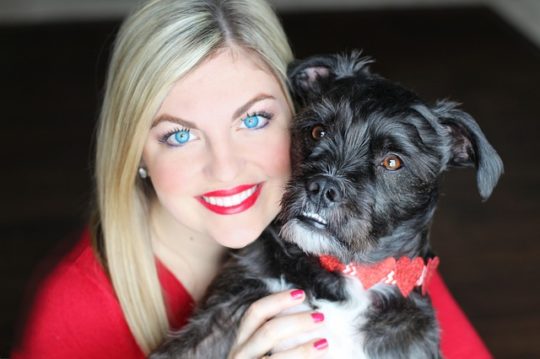 You don't need to go through seven or eight years of schooling to become a veterinarian in order to work with animals. There are plenty of jobs that require far less schooling (if any at all). Here are some positions and careers that will allow you to get started quickly:
1. Veterinary Technician
If you'd like to do many of the things that veterinarians do without going through the painstaking process of becoming one, you can always pursue a career as a veterinary technician.
As a veterinary technician, you can expect to perform an array of tasks. In the front office, you'll provide administrative support, greet people and their pets, schedule appointments, and handle billing. In a clinical setting, you'll handle everything from obtaining animal vital signs and completing diagnostic testing to administering medication and handling injections.
"Because of the administrative and clinical tasks performed by veterinary technicians and the health and safety protocols veterinary work requires, enrolling in a degree program is an important step to becoming a veterinary technician," IMBC.edu explains. "Equally import is finding a program that incorporates a hands-on externship as well."
With a degree in hand, you'll find that you're able to work in a variety of settings – including private clinics, specialized care facilities, shelters, and even zoos.
2. Zoologist
Zoology is the perfect field for people who want to work with animals in the wild and controlled environments (like zoos and preserves). The work entails supporting wildlife conservations efforts, enacting preservation policies, conducting research, and analyzing data.
There's a wide spectrum of work available in this field. For those with bachelor's degrees, it's fairly easy to find jobs in most areas of the country. If you have a doctoral degree, you'll earn significantly more, but must be willing to move in order to find the most competitive opportunities.  
3. Pet Adoption Counselor
While you aren't going to get rich in this career field, becoming a pet adoption counselor can yield a significant amount of joy and fulfillment. In this role, you're tasked with facilitating pet adoptions and connecting humans with pets who are in need of a home.
Pet adoption counselors often work in tandem with shelters and animal hospitals. The pay is relatively meager, but it's a great part-time gig for someone who has another job and wants to work with pets on the side.
4. Pet Sitter/Walker
If you want to work for yourself and enjoy being outside, you may consider pursuing a career as a pet sitter and/or walker. This business is all about networking and efficiency. If you build up a large enough client-base and learn to maximize your routes and capacity, you can actually make a pretty decent hourly salary.
5. Pet Groomer
Would you love the opportunity to work one-on-one with dogs? Do you have a gentle touch and creative side that you'd like to explore? Becoming a pet groomer provides you the chance to satisfy all of these goals and skills.
As a pet groomer, you can set up your own business out of your home (or even out of a van that travels around). You can also go to work with a local veterinarian office or dog boarder.

Choosing the Right Job
There are a multitude of factors that go into selecting the right job. As you consider which area of the industry to work in, make sure you're giving weight to the factors that matter and blocking out the ones that don't.
For some people, salary is the ultimate factor. Other people have a spouse who is the breadwinner and merely want a fulfilling way to spend their days. Some people like working in a big, fast-paced business, while others would prefer a small business with a family feel. The good news is that you can find jobs fitting any of these descriptions in this field. The key is to make sure you know what you want before you start looking. From there, you can adjust your expectations and requirements until you find the perfect job for your animal-loving heart.