Being a mom means compromise. The time we once spent on our hair, makeup and wardrobe is now spent dressing our children, getting them ready for school and making sure they have everything they need. While being a parent is incredibly rewarding, it can take its toll on your confidence and your sense of self.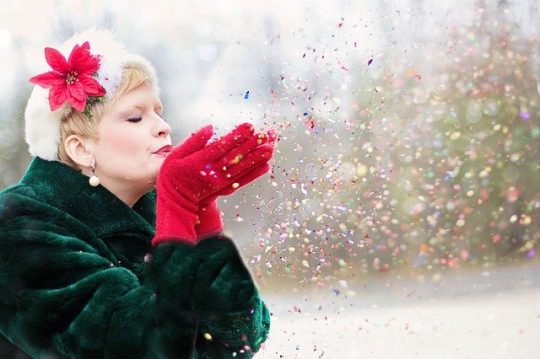 Many mothers confess they struggle to maintain their identity once they become parents. The truth is that your identity isn't gone, it's just hidden underneath all those other responsibilities, toys and dirty clothes you have to sort. Being a mom doesn't mean you have to compromise your style and your sense of self. Here we'll explore how you can look and feel good with your little one in tow.
Update your eyewear
You're a busy mom, which means you don't have time to mess around with contacts in the morning or in the middle of the night. You need to get up and go. This is where updating your eyewear comes in. Glasses are no longer just a way to correct your vision, they're also a way for you to express your personality and your style. It's not easy to look good when you're covered in milk and poster paints, but a stunning pair of glasses can change that. Striking styles such as these Oakley eyeglasses will highlight your beautiful features and complement your skin tone and your face shape. Designer frames are always made with the wearer in mind, so you can expect comfort and practicality from your eyewear – something which all busy moms need!   
Focus on your skincare routine
Bright, dewy skin looks good on everyone and even though you might be struggling with night feeds and a lack of sleep, giving your skin a helping hand will leave you looking bright-eyed and bushy-tailed. Remember to cleanse, tone and moisturize in the morning and evening. Neglecting to take off your makeup (if any) will clog your pores and leave your skin dull, oily and prone to breakouts. 
Mascara and concealer are your new best friends
There's very little that these two products can't cover-up. And as a busy mom, you don't have time for an extensive makeup routine. A freshly cleansed, toned and moisturized face is the perfect canvas for a little concealer and a quick swipe of mascara. 
Wear clothes that fit you
There's nothing that will drain your time more, than mourning that pair of jeans you can no longer fit into. You don't have time for this! It's also incredibly bad for your mental health. Get rid of any clothes that no longer fit, or items that make you feel bad about yourself. Only choose clothes that fit your body shape and boost your confidence!
And finally, take a moment
We mentioned above that being a mom means compromise, however that shouldn't come at the cost of your wellbeing. Always remember to eat, keep hydrated and move your body. Reach out for help if you need it and you'll always look and feel a million dollars.