Worried about your child exposing him/herself to explicit content?
Too much time is being spent on electronic devices?
Parental control apps can help you keep track of what and how much of anything does your child sees and at the same time keep a check on your anxiety levels!
These apps are not only for blocking unwanted content but also include applications that control the number of hours your child spends on the device or a particular app.
Let's read about three such apps.
Parental Control Screen Time Website Blocker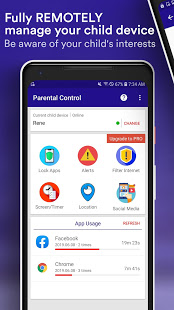 Location: PlayStore
Ratings: 4.6
About: This is an app that allows parents to control the time their child spends on their device.
A 4-digit number is required to put in and set the timer. This enables families to inculcate all healthy routine of gadget use.
Apart from this basic feature, it also lets the parent choose which apps on the phone to put a lock on and how much time to allot to each app.
Parental Control – Screen Time & Location Tracker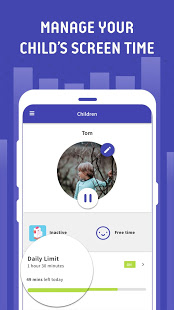 Location: PlayStore
Ratings: 4.1
About: This app not only puts the screen time control of the child's phone or tablets in the parents' hands but also provides access to limit their social media usage including YouTube videos watched and web filtering. Web filtering refers to blocking explicit content.
From your own phone, you can restrict the apps used, the time spent on each app, which apps can be downloaded, and which cannot. Not only this but also during what time of the day can your child use the apps can also be determined and controlled.
All new users get a 7-day free trial of the premium subscription.
Safe Lagoon Parental Control with Advanced AI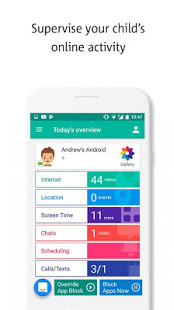 Location: PlayStore
Ratings: 4.5
About: It allows you to monitor SMS texts and other messengers along with the screen time of other apps.
It's an award-winning app that covers your child against cyberbullying and keep control over their phones and tablets.
This is displayed on your child's phone too so as to encourage and welcome it's use since it's not spying purpose but to safeguard their digital experience.
It also provides a 7-day free trial after which if you wish you can subscribe to the premium version.
The usage of such technology should be encouraged for a healthy and safe lifestyle by making time for other activities as well.
After all fun with a little precaution does no harm!