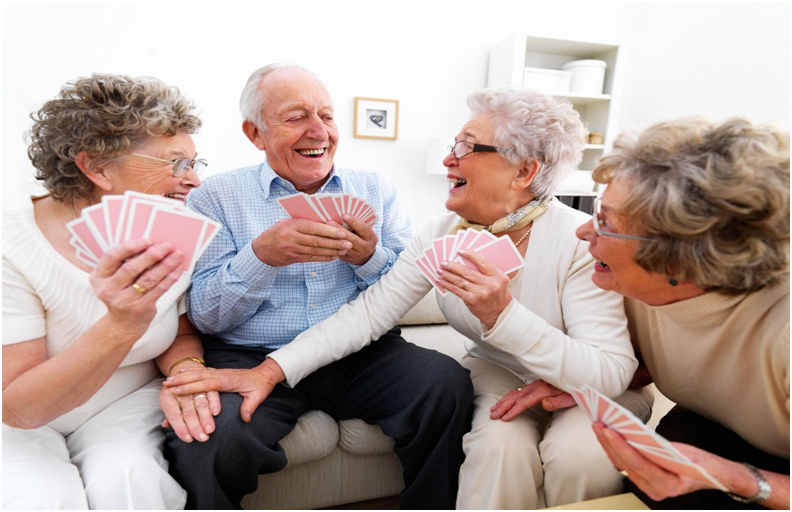 Many would know that as human beings, and indeed, as animals, we have a natural desire to identify with others. We are, after all, part of a group of mammals who feel the need to connect and socialise. Identifying with a common group makes us feel wanted, included and gives a means of belonging and support.
This becomes ever more important as we go through the different stages of life. Not only does it help us recognise where we belong in society, but to build new relationships and friendships with those in a similar situation.
So, when we reach our "twilight years," how do we make the transition into a new community and build up those new relationships?
A village feel:
If you are a person who is among those who have lived in small towns, you build up a certain level of closeness and belonging with those around you. You knew everyone and had a level of connection with those you saw regularly, possibly building long lasting friendships over time.
Many retirement villages help to offer this feeling of tight knit community, while giving you the option to remain independent and have still live in your own private space. This closeness allows the elderly to build up new relationships, which can help with mental health and connections.
Group activities:
Sharing common interests and hobbies is often how we build connections with others. Whether it is something such as knitting or art, it helps to build brain connections by learning or creating something new for either the person or someone else to enjoy.
In addition, using these connections can help to maintain cognitive function and stave off certain psychological ailments, such as depression. It can also be a source of fun that you can enjoy with others regularly.
A Younger Touch:
Learning and growing with other age demographics can also have its benefits for the elderly. Whether it's through grandchildren or other interactions with younger generations, it can help both parties. As my grandmother would often attest to, it helps "keep you sane", as well as "up-to-date and on your toes" with what is current.
As much as we all like a bit of nostalgia, it can help the elder generation to remain in the present, while for the younger group, the elder generation can assert some wisdom they may not have yet gained.
According to Ish- Horowicz, and an article in the Guardian on the elderly and toddlers "It's about learning through generations and caring for each other", proves that regular social interaction is important and helps both with learning new skills.
Combats Loneliness:
As discussed in the previous point, being part of a community helps with social interaction. This can help to stave off loneliness and feelings of isolation, which can be prevalent as we age.
According to David Inn and Forbes, loneliness greatly affects mental health as "approximately 80% of older adults have at least one chronic health condition…taking steps to encourage social activities is essential."
Benefits physical health:
Being part of a social community has many benefits for seniors, linked to increases in physical health.
According to AgingCare.com, by taking up regular exercise within your community, seniors can benefit from improved cardiovascular health, better bone structure, and limited chances of dementia due to regular learning and socialising with others.
Being in a common activity with others also helps to reduce stress, which can help with combating many chronic conditions, helping to keep the elderly slightly more independent.
Now, when it comes to the "golden years," invite a close-knit neighbour, for cake or a cup of coffee. For who knows what friends you'll make.