For 364 days out of the year, your child looks forward to their next birthday. And for most children, this means hosting a birthday party. As a parent, the pressure of hosting a fun party with all of your child's friends can be too much to bear. But it doesn't have to be as challenging as many make it out to be.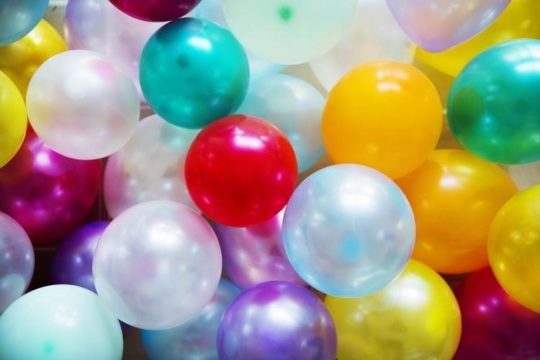 Personalized birthday party favors ideas
Think back to your most memorable birthday parties as a kid. They probably consisted of playing in the backyard, cutting cake, and opening up a couple of cool toys from your friends. Now fast forward to 2019 and a five-year-old's birthday party resembles a royal celebration. There are extravagant invitations, hundreds of dollars in decorations, buffet tables lining the walls, professional entertainers, and gifts galore. But who says you have to go through all of this trouble to throw a party for your child?
Stop with the unnecessary complications. Here are some simple suggestions to common challenges every parent encounters when planning a birthday party. Follow the advice and the experience will be a breeze.
Budget
If you aren't careful, a birthday party can spiral out of control. That's why it's important to set a realistic budget up front. Whether it's $100 or $1,000, knowing how much you have to spend will allow you to make smarter decisions.
Decoration
Choosing the appropriate decorating is a significant challenge after defining the budget. The best option for a themed party would be costumed decorations and lights. When combined with other decorations, a lightning storm can create a truly magical scene. Balloons and inflatables are essential components of any classic decoration. If you choose to go deep with decorations, you may choose
made-to-order inflatables
that can make your event so special, as they can be custom shaped and designed to match any theme that you choose and they can serve as a great backdrop option and add the wow factor to your party.
Scheduling
Scheduling is very important. Think about how busy your own schedule is – particularly if you have multiple kids. Now consider all of the kids and families you're inviting to your child's birthday party. Trying to coordinate all of these schedules last minute is impossible.
Make sure you pick a party date at least four to six weeks ahead of time. And instead of choosing a Saturday morning where there are soccer games, activities, and other birthday parties, try something after school or on a Sunday afternoon. You'll probably get a higher number of RSVPs.
Guest List
The guest list is an important part of the party planning process. Here are some things to think about:
Not everyone you invite will show up to the party. If your maximum limit for guests is 15, you can safely invite 18-20 kids. 
Every additional guest costs more money. You may be able to do more with a smaller guest list. 
Ask your child who they want to invite, but be wary of only inviting some of your child's classmates. 
To save money, send out email invites. It's cheaper and you'll get a better response with RSVPs.
But if you want more personalized invitations, opt for affordable ready-made birthday invitations that go with the party theme. With ready-made invitations, it will be quick and easy for you and your little one to handwrite their birthday invites. There are lots of options to choose from that won't stretch your budget, but before doing all of this, it would be a good idea to do a people search of the parents if you haven't met them already.
Entertainment
Worried that you'll spend the entire party running around managing all of the details? If you host your own party at your house, you might miss some of the special moments that are supposed to be memorable. Don't let this be you.
Spend the money and host a party at a birthday party venue. Take Sky Zone indoor trampoline park as an example. When you host a Sky Zone party, you get everything you need – including a dedicated party pro to handle all of the details of the day. You get to sit back and soak up the memories. Plenty of other venues have similar setups.
You can check out places like this one in avondale which provides all kinds of entertainment for kids.
Food and Beverages
When it comes to food and drink, keep it simple. Kids are picky – so this isn't the time to try out a new casserole or fancy dish. Pizza, chicken fingers, fruit, juice boxes, and water are all safe bets.
If you're trying to save money, make your own food. If you're trying to save time, buy platters from somewhere like Costco. Above all else, make it easy on yourself! You don't want to be slaving away in the kitchen while the party is going on.
Goody Bags
Goody bags are always a hit. No need to go overboard, though. A few dollar-store items and tchotchkes are fine. (Remember to make a few extra bags for siblings and guests who forgot to RSVP.)
Make Fun the Focus
When was the last time your child asked for an itemized invoice with supporting receipts to see how much you spent on his party? Never, right?
Children don't care how much a party cost. They care about having fun. If you make fun the focus of your party planning, you'll spend less time worrying about how much you're spending and what other parents will think of the party. Sometimes a simple approach is best.