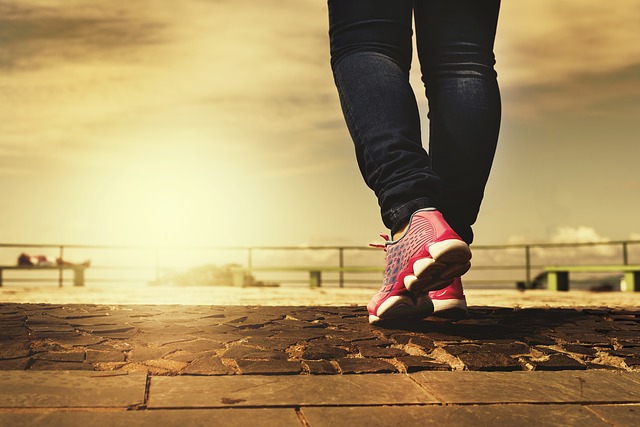 As a parent, it can be hard to maintain a gym membership between the cost and the time commitment that it requires. The good news is that burning calories is not as difficult as you might think, and we have put together a list of eight easy ways that you can burn calories without having to visit the gym. Keep reading to find out more.
Walk Up the Stairs
Always find yourself waiting on the lift to get to your office? Next time you go to work, take the stairs in the morning and when you leave in the evening. You will make it to the top and even though you might be out of breath, you will have burnt a few extra calories.
Go For a Walk
Sitting at your desk all day every day can actually take a toll on your body but if you make sure to go for regular walks you can burn some calories.If you can get away every hour or so, then spend your lunch break going for a walk through the streets nearby. You'll get some fresh air and exercise as you burn the calories.
Do A Spring Clean
If you haven't done a full house clean recently then you should think about doing so if you want to burn some calories. Not only will you be able to benefit from a clean house, but you'll feel lighter on your feet.
Buy A Machine
Just because you cannot commit to the gym doesn't mean that you cannot make a one-off payment on an exercise machine for your home. Check out some of the amazing workout machines that you can purchase if you want to skip out on the gym by reading this guide to the Bowflex Max Trainer (one of the most recommend items for home gyms): http://www.allworkoutroutines.com/home-fitness/bowflex-max-trainer-reviews.
Skip the Bus
Get the bus to work? Why not start walking to and from your office in order to burn a few extra calories? You'll find that it is really easy to walk to work and you'll feel fresh in the mornings after your walk.
Go For A Hike
If you have any nice hills or mountains nearby, consider going for a hike this weekend. You'll burn loads of calories and you'll love the experience. Make sure to stay hydrated will you make your climb.
Wash Your Car
Another great way that you can burn some calories without hitting the gym is to give your car a wash. This is a great activity to do on a sunny day and you'll love how sparkly your car looks by the end of it. You might even save money on the car wash that you would have had to eventually pay for.
Walk Your Dog
Our final suggestion to help you burn calories is to take your dog for a walk. You might find that your other family members are the main dog walkers, but you can actually burn a lot from doing this. If you don't have your own dog, why not ask to borrow a friend's?