Flu season has officially arrived. Is your family prepared? If your answer is a big "no", could money be to blame? Without insurance, flu vaccinations are expensive, potentially costing as much as $50 per person.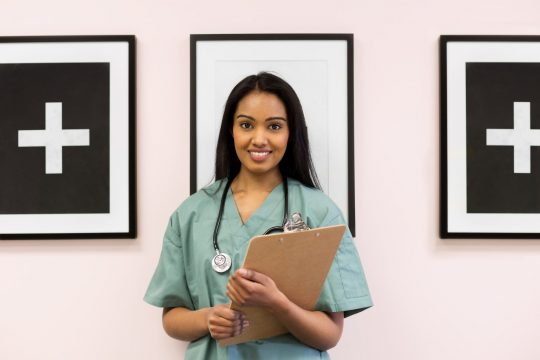 Skipping these shots may seem like a good idea for your wallet, but it leaves you and your family vulnerable at a time when germs spread like wildfire.
If you're worried about how you'll afford to balance your budget and your family's health, check in with these tips.
Use Credit Carefully
Coming up short of what you need, you may reach for your line of credit to help bridge the gap. But is this the best use of your credit?
Financial institutions like CreditFresh recommend a personal line of credit acts as your financial parachute in unexpected emergencies. 
With flu season arriving at the same time every year, getting a flu shot should be an expected winter expense. And for most relatively healthy families, it's not an emergency.
Budget Early for Your Family's Shots
Although it may not fit the definition of an emergency, a flu shot is an important part of your family's health — and your finances.
Getting sick is expensive. Between doctor's visits, prescription medicine, and time off work, the flu can do a number on your budget.
Creating a cushion in this spending plan may be cheaper than the cost of getting sick. By putting aside some cash towards a health fund each month, you may afford the shot and any wintertime illnesses without the help of a personal line of credit. 
Use this spending plan to spot other expenses you can cut out or eliminate, so you can free up cash for your family's health.
Enrol in the Vaccines for Children (VFC) Program
The Centers for Disease Control and Prevention offers no-cost vaccinations, including flu shots, through the VFC. 
It's available to eligible children under 18 whether they're insured, underinsured, or Medicaid-enrolled.
If your child fits the bill, they may get a flu shot for free from a VFC Program provider. Just keep in mind providers may apply an administrative fee.
Check with Your Local Health Department
Some state and county health departments provide free flu shots to residents. Check in with yours to see if they'll help vaccinate your family free of charge.
Sign up for a Sponsored Flu Clinic
You aren't stuck getting your shot from your family doctor or local clinic. If these health providers charge to vaccinate your family, look beyond these clinics for help.
As the flu season gets underway, schools, community centers, and churches will organize temporary flu clinics. Many of them give the shot for free.
Check with your child's school to see if they plan on running one this year. Otherwise, reach out online to other parents to see if they know of any anti-flu drives in your community.
Look out for Vouchers
Many of the country's biggest pharmacies offer vouchers for free flu shots to uninsured and underinsured families. Plan a trip to Walgreens, CVS, or Target to see if there are any free flu shots left. These vouchers are available on a first-come, first-serve basis while supplies last, so make sure you hurry.
Plan ahead and Get Vaccinated
Generally, you should get inoculated before Thanksgiving. This gives the vaccine time to work before the flu season hits its peak in December.
(Don't worry — the shot still helps even if you get it in the new year!)
This proactive approach will also help your finances. Between tweaking your budget, hunting down VFC providers, and cashing in on limited vouchers, planning ahead will help you take some of the sting out of your family's flu shots.