It isn't always easy moving house with kids as young children don't always handle change very well. If you want your next move with kids to run smoothly,  check out these helpful tips.
Before your move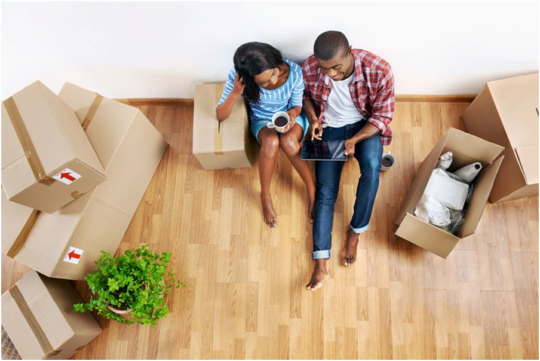 When you're moving with kids it's a good idea to tell them about it early on in the moving process. It might be hard for them to understand at first if they are very young, but it will allow them time to get used to the idea of moving 
Make sure you talk about the move in a positive light so they understand that it is a good thing. Let them know they will have a new room to look forward to and that there will be lots of great playgrounds nearby too.
If you can, it can be helpful to show your kids around the new area before you move in. This will allow them to become familiar with their new environment so that they can settle in better.
During your move
Moving day can be very stressful, for both kids and adults, so if you can arrange a babysitter for that day it will make everything easier. If you have family or friends in the area who could help out this could also work.
You can keep your children with you during the move, but if you do make sure you're prepared with supplies. Keep a few of their favourite toys or items out to keep them occupied, or stick a movie onto your phone for them to watch.
Once you arrive at your new home make sure you set up your kids rooms first to help familiarise them with their new home. This means while you move boxes around in the rest of the house they can start playing in their new rooms.
After your move
Now that you've finished moving into your new home it's time to get everyone settled. You may need to allow some time for your children to adjust to their new environment. This means you may need to be more patient with them for a while.
Make sure you arrange play dates with their old friends if they are still around, or try and make some new friends for them. This will help them feel more comfortable and will show them that their life doesn't have to change that much.
You can also do little things, such as playing their favourite music, buying them a house warming present, or giving them some leftover packing boxes to play with.
Moving with kids can be stressful, but it doesn't have to be if you use professional removalists. They can take the hassle out of your next move and ensure your belongings get safely from A to B.