For busy families, saving money during the spring and summer months is easier than most people think — in fact, with a few proactive changes, you can reduce your home energy bill by a considerable amount.
Consider the following strategies to save on money and do your part for the environment. You'll be glad you did.
Invest in a Smart Thermostat
By investing in a Smart thermostat, you're taking the guesswork out of temperature control. By programming your thermostat to warm or cool your house when you need it, you're keeping energy waste to a bare minimum.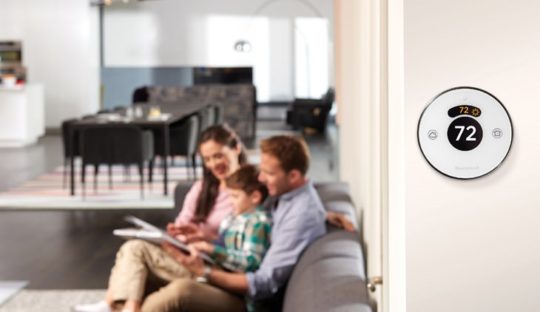 A smart thermostat — like this one from LUX — will raise the temperature during the day when you are away from the house at work and then allow you to lower the temperature remotely as you're finishing your work day.
This will make sure the house is at the perfect temperature as people return home from their busy days, which in turn reduces any unnecessary strain on your AC, helping you save on energy costs.
Look into Conservation and Rebate Programs
The Fraser Institute releases a report in 2016 noting Canadians are paying 34 per cent more for hydro from 2008 to 2016. Averages ranged from $109 per month in Calgary to $201 in Toronto.
Many municipalities offer programs and incentives to help you reduce your heating bills. Coupons, energy rebates, and even usage tracking through municipal websites helps homeowners understand their energy usage and curb bad habits.
The result can be billions of dollars in savings for Canadians. Between 2011 to 2016, Natural Resources Canada's (NRC) energy efficiency suite of programs achieved $1 billion in cost savings for Canadian consumers and industry.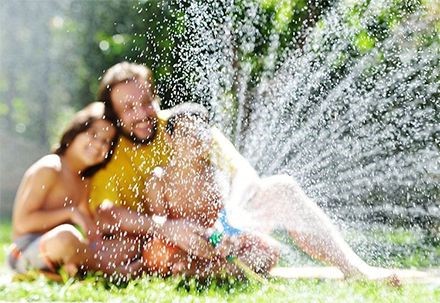 Keep Your HVAC Well Maintained
To some people, springtime maintenance sounds like a chore. Experienced homeowners, however, know two things that others might not: first, conducting maintenance on a major appliance before you put it to work over the summer is an easy way to save yourself money on household bills in the long run, and second, that the maintenance doesn't have to be a chore at all — with the right technicians, a tune-up is a breeze.
HVAC systems are complex, and when the summer really gets steamy, your air conditioning can get an awful lot of use. If your AC system isn't running efficiently, for example, it could be drawing a lot more power than it needs to, which could be causing your monthly bills to skyrocket.
Get your home ready for Spring by hiring a professional to assess your HVAC system and be sure to make any adjustments now — before the summer months where temperatures really ramp up!
Things like outdated components or blocked filters can be major contributors to that inefficiency, and a good technician will help you identify any elements that need to be addressed. The difference between the bill for an air conditioner running at peak efficiency and the bill for an air conditioner that is straining and overworked may shock you!
It's also worth keeping in mind that maintenance helps prevent costly breakdowns. Repairs can be an unpleasant surprise, and in the case of more serious problems, replacing your HVAC system can be an enormous expense.
It may be helpful to think of your HVAC system like a car: taking a little time every year to have the oil changed and the tires rotated will help save on gas in the short term and avoid major repairs in the long term, saving you money and keeping your life as convenient as possible.