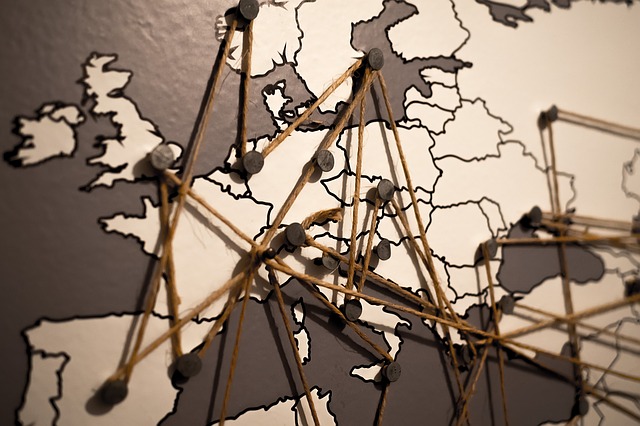 Parenthood is a mix of fun and exhausting. From the early morning struggles of preparing the kids for school to late night runs to the grocery, life becomes a lot different when you become parents.
But because you now run a brood doesn't mean you can have some fun every once in a while. Parents need a break too and what better way to do it than through travelling. And if you're not so comfortable leaving the kids for a long time to go overseas, you can plan a getaway in one of the many beautiful destinations in the country, one of which is Scottsdale, Arizona.
And of course, you can't miss including Scottsdale happy hour in your to-do list while you're alone without the kids. To get you started, here are some of the best places to go for happy hour in Scottsdale:
Dierks Bentley's Whiskey Row
Nothing beats good American gastropub fare, good drinks and a bustling party scene to enjoy your vacation in Scottsdale. Dierks Bentley's Whiskey Row has been a mainstay in the area and offers over 40 different types of whiskey and a long list of craft beers too.
Address: 4430 N. Saddlebag Trail 105, Scottsdale, Arizona
Happy Hour: Monday – Friday, 4PM to 7PM
Blue Clover Distillery
Founded by longtime friends who love to entertain, Blue Clover Distillery creates handcrafted distilled spirits in its own micro-distillery in Scottsdale and offers select cocktails like Marshall's Way, Mule Kick and Scottsdale Sunset made with their signature vodka during happy hour. Their famous Giggle Water cocktail is a must-try along with their delicious appetizers like Green Chile Cheese Fries, Quesadilla and Chorizo Poutine.
Address: 7042 E Indian School Rd., Scottsdale, Arizona
Happy Hour: Tuesday – Friday, 3PM to 7PM
Culinary Dropout
If its name isn't intriguing enough, Culinary Dropout is a must-visit for its classic meals like the 36-hour pork ribs and its famous fried chicken. But this laidback gastropub is more than just good food because it also offers house-made cocktails and ice-cold craft beers that you'll surely enjoy. During happy hour, Culinary Dropout offers drinks at very cheap prices. A Sangria or Well Cocktail will only cost $4.00 and a Double Blind or Airplane Pickleback that has spicy pink pickle juice will only set you $5.00. Of course, you can't miss trying its famous salty-creamy Pretzel and Provolone Fondue, which is a steal at only $7.00.
Address: 7135 E. Camelback Rd., Suite 125, Scottsdale, Arizona
Happy Hour: Monday – Friday, 3PM to 6PM
Brat Haus
Brat Haus has the most welcoming beer garden in Arizona boasting 28 craft beers on tap, so if you're looking to enjoy happy hour in a different way, this is the place to go. Its menu is inspired by European food craftsmen and features a wide variety of burgers, brats, salads and sides. Enjoy Brat Haus' delicious grub and draft beers at $2.00 off in their open-air patio during happy hour.
Address: 3622 N. Scottsdale Rd., Scottsdale, Arizona
Happy Hour: Tuesday – Friday, 11AM to 6PM
Craft 64
At Craft 64, you'll never run out of good beer to drink. Known as the premier place for local craft beer, great wine and artisan wood-fired pizza, Craft 64 boasts of over 36 taps of Arizona beers and an extensive wine list. It also makes some of the best wood-fired pizzas in the area and during happy hour, you can enjoy small plates of Mozzarella Caprese Sandwich, fresh-baked Focaccia and a Charcuterie plate for just $8.00 each. And their beers on the tap are just for $1.00, so you're getting a great deal.
Address: 6922 East Main Street, Scottsdale, Arizona
Happy Hour: Monday – Sunday, 4PM to 7PM
To cap off the list is Citizen Public House in 7111 E. 5th Avenue that offers a menu of innovative bar snacks and an impressive list of glass wines, draught beer and specialty cocktails that are on discount during "Good Citizen's Social," its version of happy hour, which happens daily from 4PM to 6PM.
Did this list make you crave for a cocktail? Start planning your vacation in Scottsdale, Arizona today. You'll surely enjoy everything that it has to offer plus a few good beers and cocktails while you're at it.