Being a mom is a full-time job and can get extremely tiring, especially if you are a new mom. You want to take a break but worry how on earth will your kids and your family function without you. It feels like you are the only thing stopping your house from collapsing. I feel you. I used to feel the same. I then realized how important it is to take a break.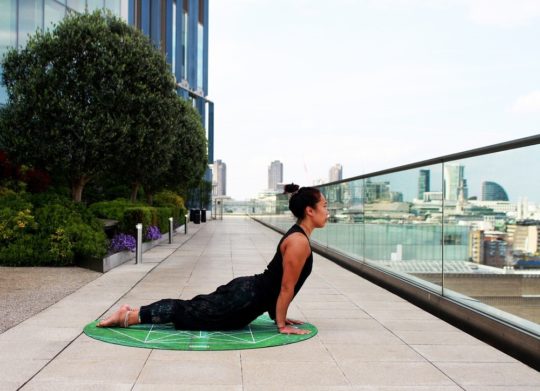 I talked about how important it is to take a break without your kids. While I focused on why childless trips are important for the couple, here I want to shed some light on the importance of spending time with yourself. Here are ten ideas to take some time out for yourself daily or once a week.
1. Solo lunch date
Take yourself out to lunch. You cook every day, and you make meals that everyone likes. What do you do for yourself? Most you would do is maybe hit the drive-thru or order some takeaway. But, you can do that anytime, and you don't get some time just to relax. Take yourself out to a proper sit-down restaurant and enjoy your favorite meal in peace.
2. Catch up on your reading
With motherhood, a lot of hobbies take a back seat. Considering how time-consuming reading could be, nobody can blame you for not picking that book back up. Like lunch, you can instead head out to a coffee shop, get yourself a nice coffee and maybe some pastries, and read for a while.
3. Yoga workshop
You might not have time to join a yoga class, but a yoga workshop can be a great opportunity to learn some new things while also not having to commit for a longer period. There are usually workshops available that last only a few hours. It can be a great way to socialize and learn and let loose.
4. Get a massage
I know how much your body hurts from running after your kids all day and trying to do everything at once. You might not need to exercise considering the chores are an exercise in themselves, but you definitely need to relax. Book a nice full body massage session and relax while stress knots are all relieved.
5. Get a pedicure
My manicures don't last so I have turned to getting pedicures more than manicures. Taking care of your feet is important, and your whole body will thank you. Throw in a foot massage with the pedicure.
6. Take a bubble bath
Create the whole home spa experience by lighting some candles and playing some soft music. Use bath salts or bath bombs if you like. Don't forget a glass of ice-cold sparkling cider. Nothing speaks pampering like a nice long bath.
7. Go for a drive
Go for a drive by yourself. No yelling at your kids to put on seatbelts, to keep their hands, legs, and head inside the car, and no cribbing about long car rides. Play your favorite songs and sing along, put the windows down and let the wind blow through your hair, drive to someplace far away to do something from the options I have talked about or something completely different or drive with no destination in mind.