Today my family and I completed the challenges for Day 8 of DoSomething.org's, The Hunt. The challenges today focused on Disaster Response and Relief and was one of the simplest and most important days in the campaign. Many people are not prepared for a disaster and would be stuck without the most basic supplies should one occur. Today, we made sure we were prepared.
The first challenge was to check all of the smoke detectors in our house and make sure they were fully functional. Our dogs did not appreciate this at all.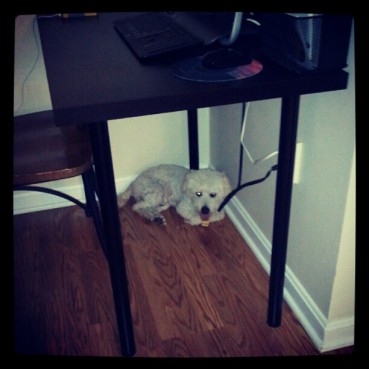 The next two challenge was to identify the top natural disaster in our area and set up a disaster preparedness plan and kit. The most common risk in our community is a Nor'easter, a violent storm which occurs along the north east coast that greatly represents a hurricane. They mostly happen in the winter but have come at other times of the year and cause floods and power outages all over Delaware. We collected all of the things that we would need and figured out what we would do and where we would go if our power went out or if the area around started to flood.
We searched for the items listed on DoSomething.org and found that we had most of the items somewhere in our house. We just had to collect them into one space so they were accessible in an emergency. Then we came up with our plan. If the power went out, we have several flashlights with batteries strategically placed all over the house. We also have a large box of candles,holders and lighters. We were prepared for the power to be out for a short time. We also have several family members nearby who we could visit if there was a prolonged power outage.
DoSomething.org, the nation's largest organization for teens and social change, has partnered with Lenovo, the world's second largest PC maker who helped found the campaign last year, and Bing, the search engine from Microsoft, to launch "The Hunt: 11 Days of Doing." I have been compensated by Mom Bloggers Club to share this information with you.